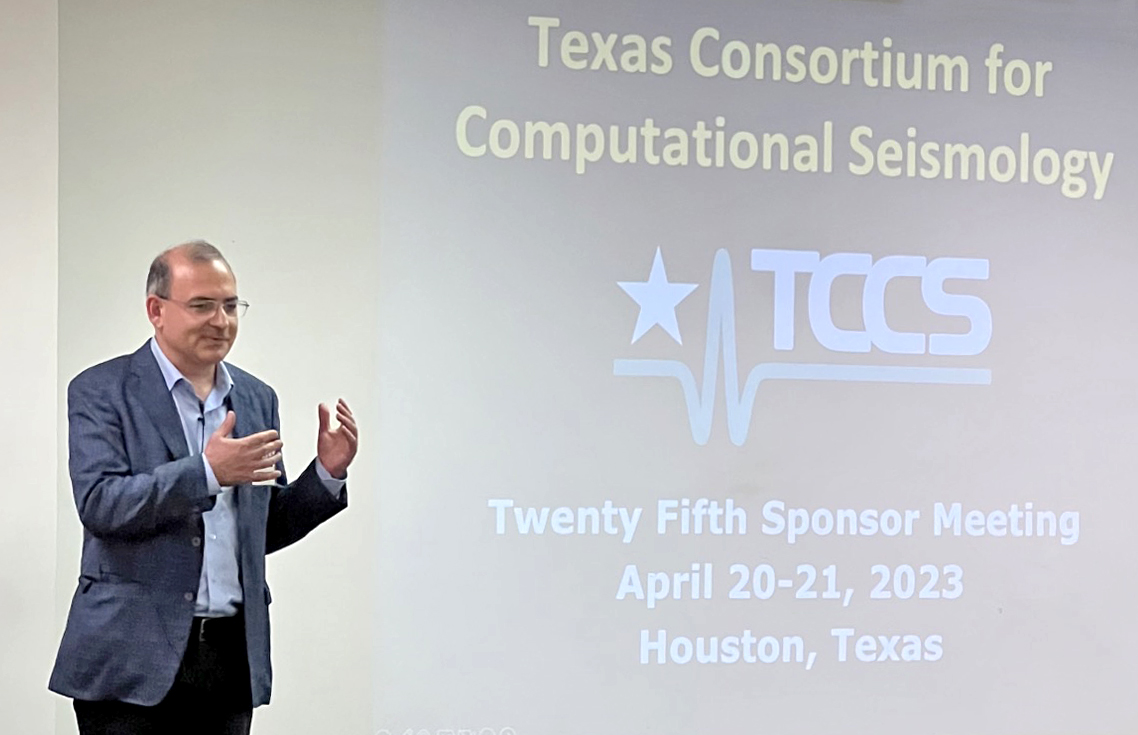 The Texas Consortium for Computational Seismology (TCCS) recently returned to Houston for its spring research meeting. The meeting occurred at the Bureau of Economic Geology's Houston Research Center and was attended by 35 people, including representatives from nine sponsor companies.
Twelve research presentations from TCCS staff, scientists, and students from the Bureau and the Oden Institute for Computational Engineering and Sciences covered topics including high performance modeling of wave propagation, seismic monitoring of carbon storage, and well-log data analysis using advanced machine learning techniques. The program also included an invited presentation from Purdue University's Dr. Elita Li on carbon capture and storage in Southeast Asia.
TCCS, in collaboration with the Center for Numerical Analysis at the Oden Institute for Computational Engineering and Sciences, seeks to address the most important and challenging research problems in computational geophysics as experienced by the energy industry while educating the next generation of research geophysicists and computational scientists.
For more information on TCCS, or to join, contact Dr. Sergey Fomel.