A Mineral, Rock, and Fossil Gallery is a new addition to the Bureau of Economic Geology's Resource Center. Fourteen lighted glass display cases now showcase approximately 350 specimens to engage, educate, and delight Bureau visitors, students, and staff.
The specimens represent a variety of minerals from around the world, Texas rocks, meteorites, tektites, and fossils. The collection is sourced from several private donors and the collections housed at the Jackson School's Non-vertebrate Paleontology Laboratory. The exhibit features a replica of a five-foot-tall femur of the dinosaur, Alamosaurus sanjuanensis, which was cast by Matthew A. Brown, the director of the Vertebrate Paleontology Laboratory, and rare tektites collected by Bureau researcher Virgil Barnes. In addition, a giant 30-inch-tall quartz specimen from Brazil donated by Scott and Allyson Tinker is now on display in the Bureau lobby.
Linda Ruiz McCall and Jay Kipper spearheaded the gallery creation with assistance from Francine Mastrangelo, Liath Appleton, Matthew Brown, John Maisano, Nathan Ivicic, Brandon Williamson, and Rudy Lucero. Special thanks to Curator and Director of Museum Operations Lisa Boucher of the Non-vertebrate Paleontology Laboratory for generously sharing her time to advise on the collection.
For more information about the Mineral, Rock, and Fossil Gallery, please contact Bureau Information Geologist and Resource Center Manager Linda Ruiz McCall.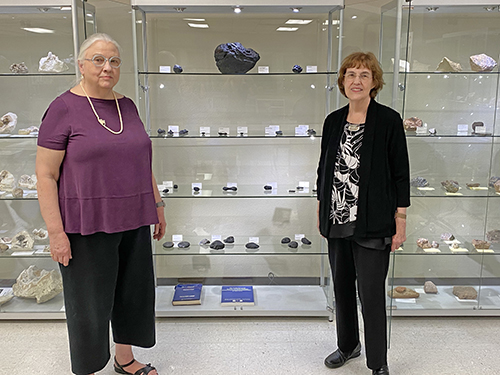 ---
Minerals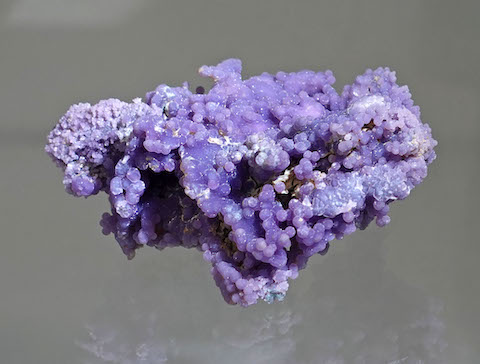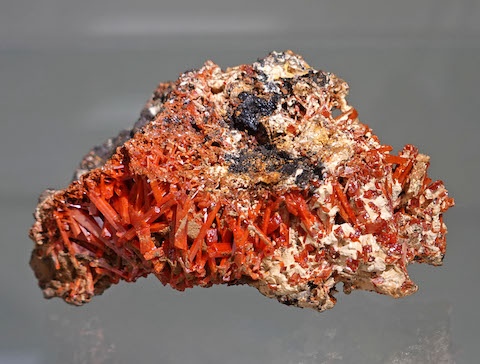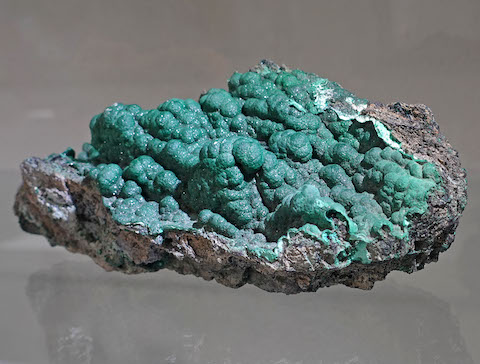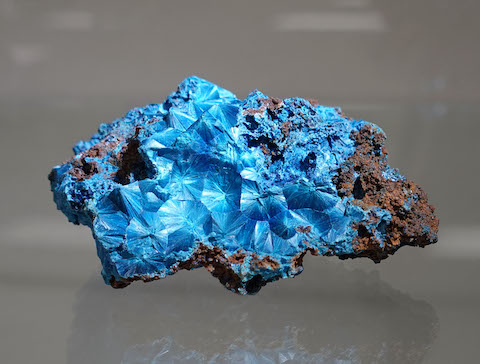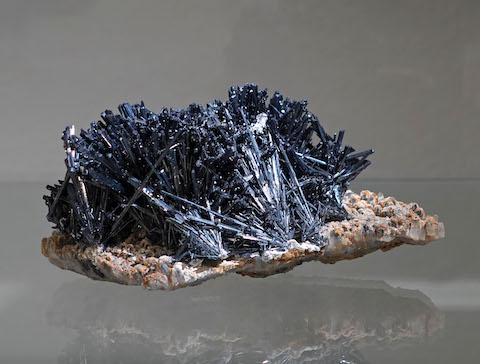 Fossils and Rocks