HotRock
1) What is the specific problem this research addresses?
The HotRock Geothermal Research Consortium will integrate the isolated bodies of science and engineering knowledge to broaden and accelerate the scale-up of geothermal power anywhere. We will conduct applied research to solve common industry problems in geothermal power.
2) Why is researching this problem important?
The world needs "carbon-free" renewable baseload energy. Geothermal offers great promise to provide this. It is in the early stages of a revolution but needs help gaining momentum—to fill all the existing gaps so that it will be commercially ready and scalable.
3) What value will research findings have in terms of
a) furthering related or future research?
Initially, we will analyze the gaps in science and technology that affect widespread deployment of geothermal power. This will guide the research of the consortium.
b) benefiting society in general?
Geothermal power anywhere could be a major clean baseload energy source for society that will substantially aid in achieving climate and carbon goals. There is also significant potential to serve as energy storage for nonbaseload renewable energy (wind and solar), allowing them to be a more reliable energy source.
4) What (if any) unique approaches, processes, or technologies are being employed in this research?
This work is based on the new paradigm of geothermal anywhere, breaking the old geographic constraint of geothermal power only existing in volcanic or tectonically active areas, which limits geothermal to a small percent of world power.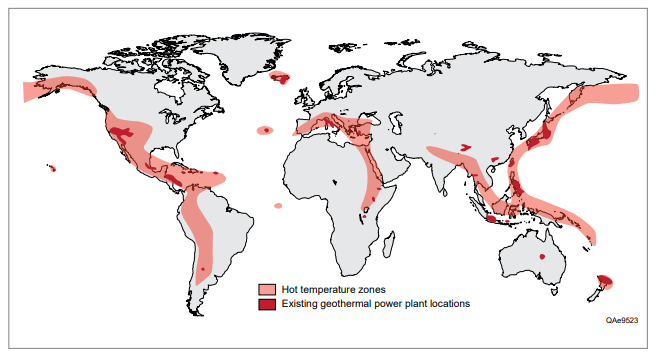 5) What related publications or information resources of importance are available regarding this area of research?
HotRock researchers Ken Wisian, Shuvajit Bhattacharya, and Silviu Livescu are participating authors for a 2023 report titled The Future of Geothermal in Texas—The Coming Century of Growth & Prosperity in the Lone Star State. The report was published by five Texas universities, the University Lands Office, and the International Energy Agency. The study evaluates the geothermal possibilities for the State of Texas and provides a science-based resource for decision-makers as geothermal energy is increasingly considered.
Additional publications:
Wisian, K., 2022, Geothermal energy on solar system bodies: Journal of the British Interplanetary Society, v. 75, no. 9, p. 315–320.
Bhattacharya, S., Wisian, K., Savvaidis, A., and Eros, M., 2022, Integrated subsurface characterization of a low-temperature geothermal test site, Gulf Coast, Texas: Second International Meeting for Applied Geoscience & Energy, Expanded Abstracts 2022 Technical Program, p. 2007–2011, http://doi.org/10.1190/image2022-3745410.1.
---
Name of Research Program or IA: HotRock Geothermal Research Consortium
Date of project start (if applicable): August 2022 (VPR approval date)
Term of project (if applicable): Not applicable
Project PI(s): Ken Wisian
Other key personnel: Shuvajit Bhattacharya, Silviu Livescu (Hildebrand Department of Petroleum and Geosystems Engineering), Nicola Tisato (Jackson School of Geosciences), and Bissett Young
Principal information contact: Ken Wisian
Email: ken.wisian@beg.utexas.edu
Funding source(s): Industry consortium
Geographic area(s) of study: Applicable worldwide
General discipline(s) of study: Geothermal energy
Keywords (for search returns): Geothermal energy, geothermal power, carbon-free energy, renewable energy