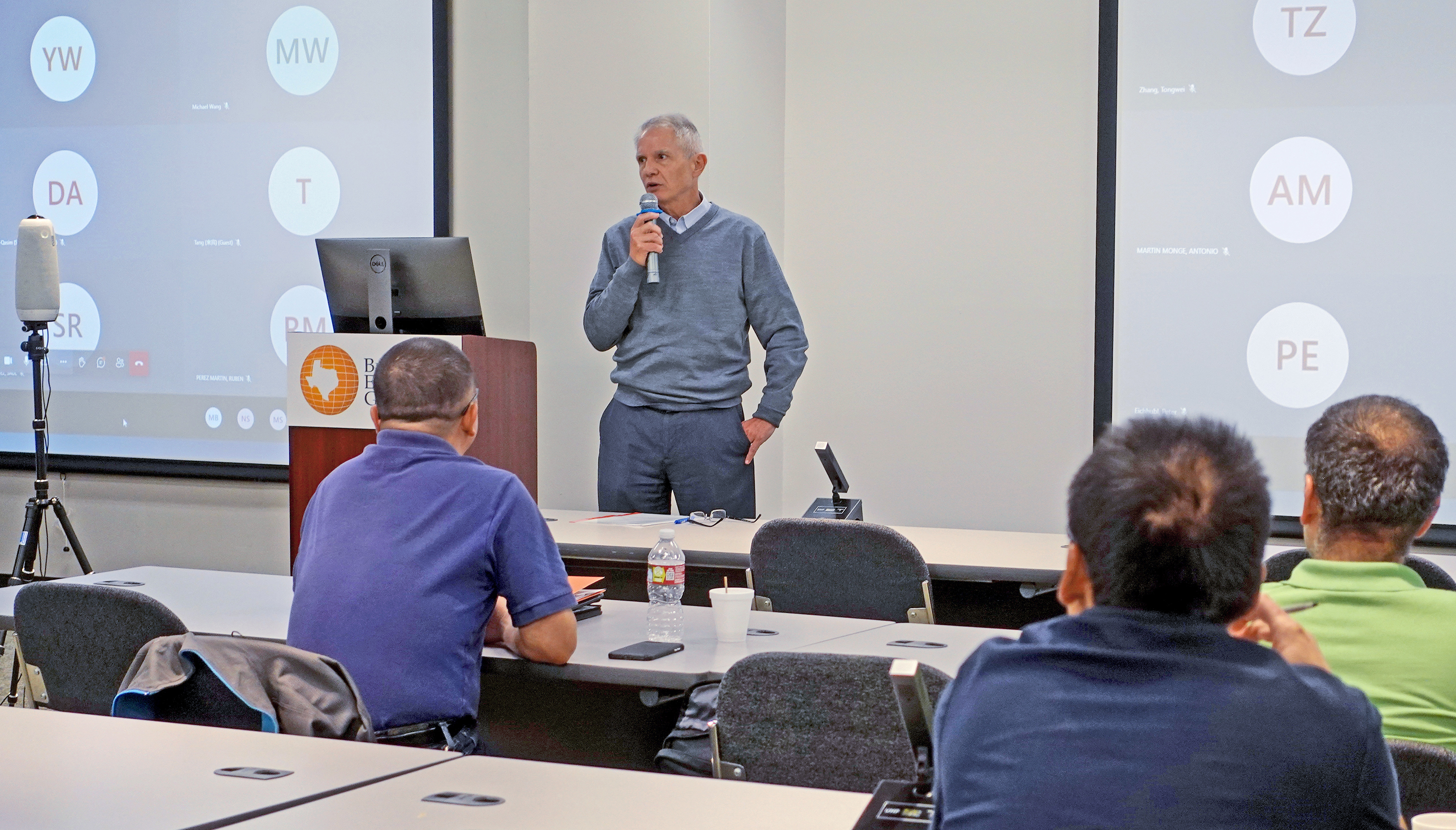 The Bureau of Economic Geology's GeoH2 research consortium recently conducted a very successful Annual Fall Meeting. Thirty sponsor representatives from 11 sponsoring organizations participated both in person, at the Bureau, and virtually, and heard intriguing presentations from 18 researchers involved in the study of hydrogen as an energy resource.
All of the presentations fell under one of five major themes: Porous Media; Salt Characterization & Heterogeneities; Techno-Economics & Value Chain Analyses; Risk Analysis & Monitoring; and Novel Concepts & New Directions. GeoH2 undertakes research relevant to the understanding of geological storage of hydrogen and related development of value chain pathways, and novel concepts, ranging from the fundamentals of gas dispersion in-reservoir, to in situ generation of hydrogen, to occurrences of native hydrogen.
"There is a very strong interest in developing hydrogen as part of a reduced carbon economy," explained Mark Shuster, Bureau deputy director and coprincipal investigator of the consortium. "GeoH2 provides insight to the sponsors on how geological storage fits into the envisioned hydrogen value chains and what issues need to be addressed to increase the technical readiness of hydrogen for future deployment. Similarly, GeoH2 provides informed views on novel concepts for alternative supplies of hydrogen as well as fundamentals of gas behavior in reservoirs."
For more information about the work of the GeoH2 research consortium, or to join, please contact Mark Shuster.