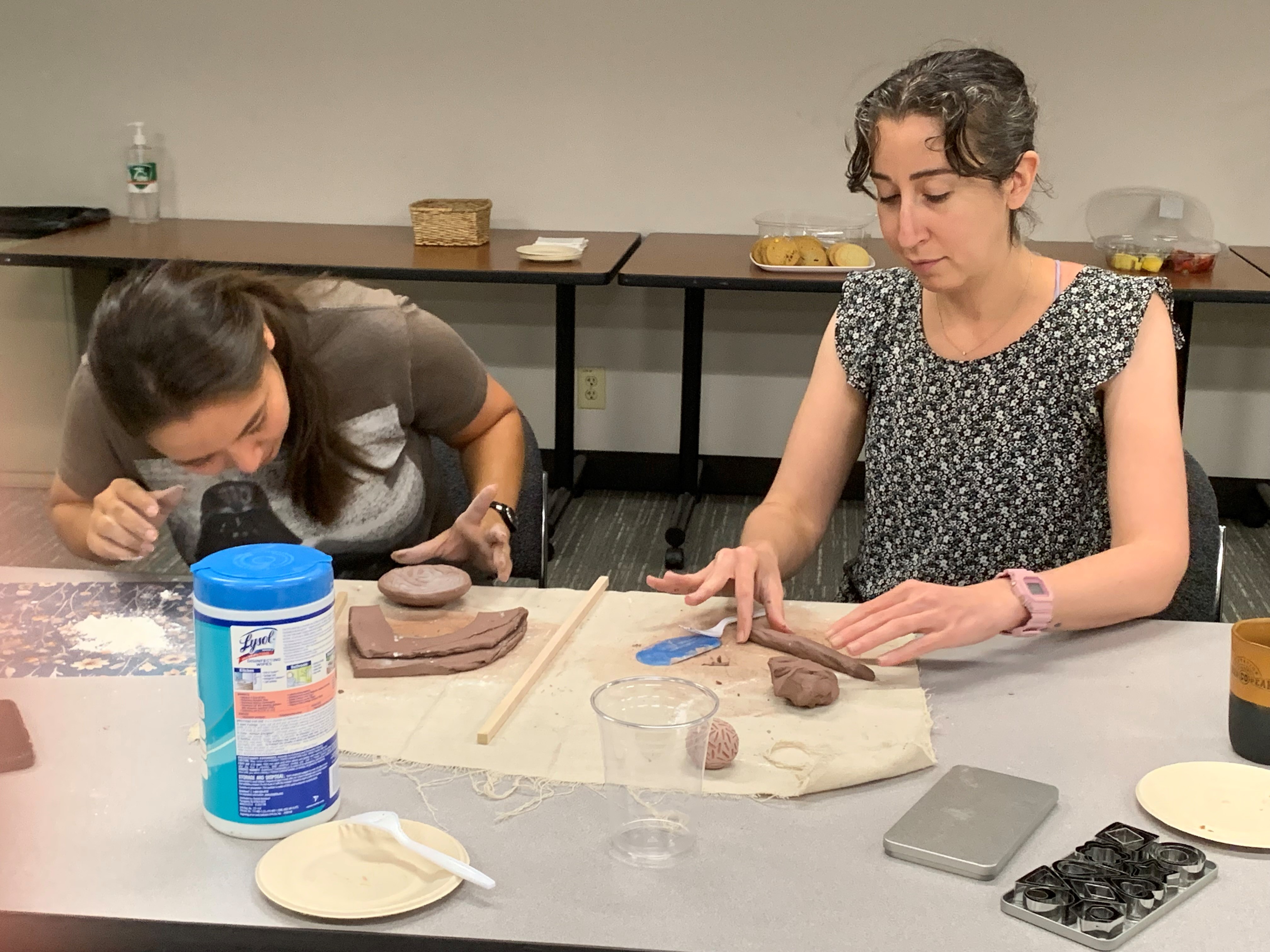 Every summer Friday at noon, you can find Bureau of Economic Geology employees learning how to hand-build ceramics, seeing "fun things to do with CO2," hearing about the history of Russian–American relations, exploring how espresso making parallels how fluids flow through nanopores(!), or enjoying a seminar on some other fascinating topic.
The Bureau's Summer Seminar Series happens every Friday and offers all employees the opportunity to get together and hear talks by both fellow employees and friends of the Bureau. In addition to the topics above, this summer's Seminar Series has covered diverse subjects such as a field trip to the Bureau's community garden, "Cinematic Storytelling: the Art of Film Language," "Taking the Stress out of Getting Promoted," and UT's conflict of interest and outside employment policies.
In past summers, Bureau employees have learned about lunar geology, asteroids, Dinosaur National Monument in Utah, a military pilot's perspective on unidentified aerial phenomena (UAPs), and many more amazing subjects. Ultimately, the best part about Summer Seminars is that they offer the chance for all Bureau employees to enjoy one another's company while listening, learning, and sometimes even laughing.
Several past Summer Seminar Series talks may be found on the Bureau's YouTube channel.