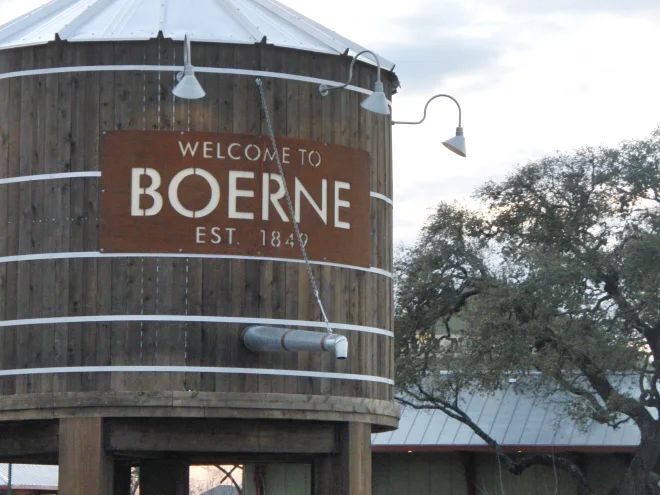 Water-related data are often collected using a variety of methods, by different agencies and organizations, and stored in different databases. These data can represent water sources, including groundwater, surface water, and rainfall, and other characteristics that impact community-wide water demand, such as drought status and community population. For these data to be useful to the public and other decision makers, information needs to be captured and unified from these different sources, stored in a single location—often called a water data hub—and then made available to those who need it.
For the last several years, the Bureau of Economic Geology has been working with the City of Boerne, Texas, a community near San Antonio of around 20,000 people, to create the Boerne Water Data Dashboard. Along with partners from Duke University and the Cibolo Center for Conservation (located in Boerne), Bureau Senior Research Scientist Michael Young and Ms. Vianey Rueda (a former Energy and Earth Resources master's student at The University of Texas at Austin and now a doctoral student at the University of Michigan) used approaches from the Internet-of-Water program to create this unique way of improving and communicating the water status for this community. The project was partially funded by the Cynthia and George Mitchell Foundation.
The research team met with different stakeholder groups across the community to understand their needs related to water information, and then they designed a dashboard that would pull data from different sources and display the information in a way that would help community members. The data stored and displayed in the Boerne Hub include groundwater and surface water supplies, water demand, water reuse, and many other variables that factor into the water supply for utilities and the region's water users. The information is then displayed on the dashboard through graphs, charts, maps, and other illustrations that provide users with a visual understanding of both current and historical water data.
The City of Boerne is the first municipal-scale Internet-of-Water program in the country. "We were excited to work with the City of Boerne on this project. The Mayor's office, city council and utility officials, and residents were really supportive and interested in testing the Internet-of-Water in their community," says Young, Principal Investigator of the Cynthia and George Mitchell Foundation grant. "With their support, we were able to develop an effective tool that can promote better stewardship of water resources and greater resilience during droughts or other water-supply challenges." Improving access to geological and environmental data for Texans is one of the core missions of the Bureau of Economic Geology.
This water data dashboard, formally released by the City of Boerne a few weeks ago, is both a utility intended for use by the city and its residents and a proof-of-concept tool that could be mirrored by other communities interested in creating their own regional water data programs. It would improve transparency in water-related information made available to individual communities. A (six minute) video recently released by the city describes the program. The web page hosting the dashboard is available on the City of Boerne's utility web page: https://www.ci.boerne.tx.us/149/Utilities.