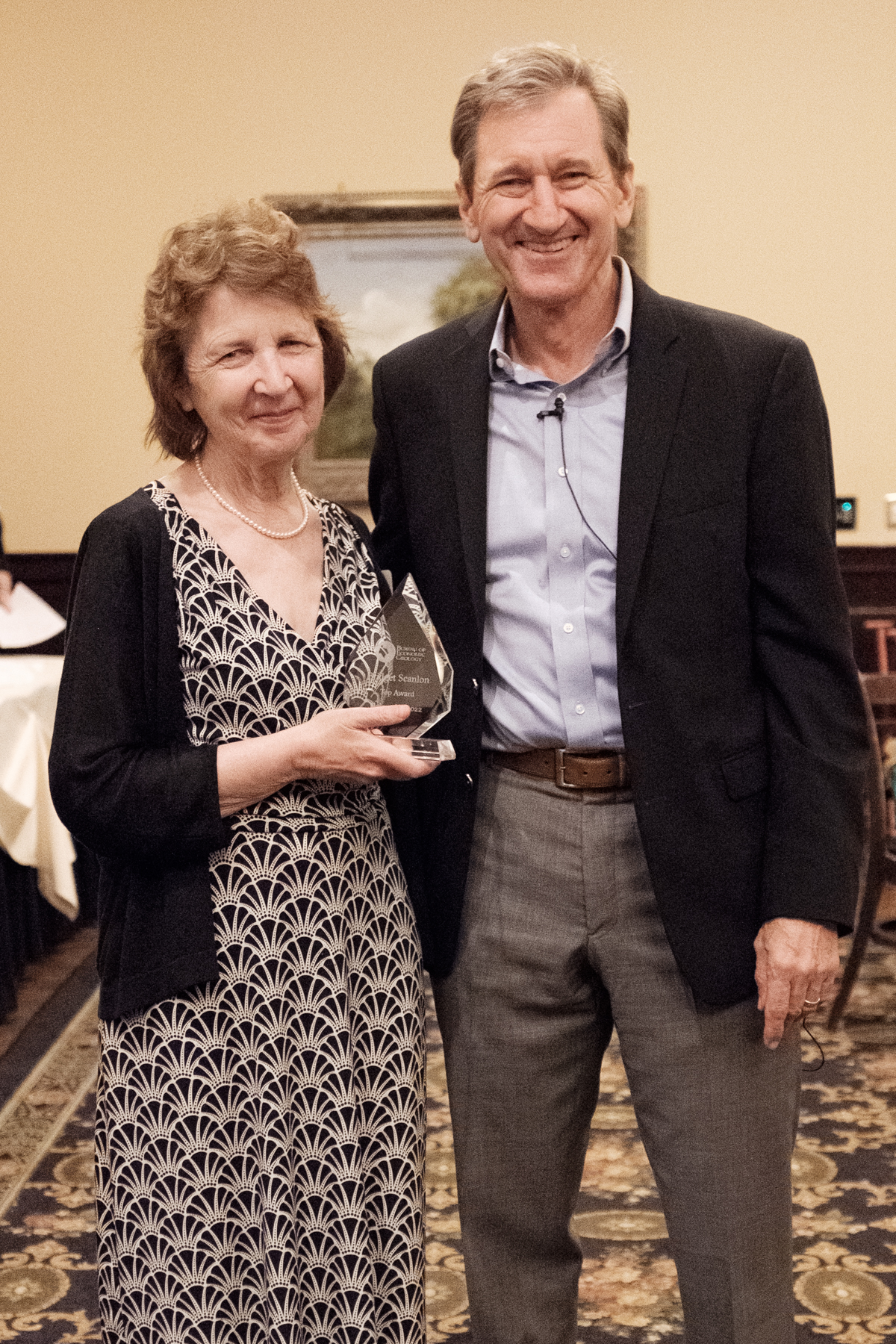 The Bureau of Economic Geology depends on the entrepreneurship of its researchers to attract funding that supports their work, and the most productive of these "rainmakers" were recently recognized at a dinner held in their honor. Hosted by Director Scott Tinker, the Rainmakers' Dinner brought the Bureau community together to celebrate these resourceful individuals and the lucrative grants that they secured during the past year.
Despite having to raise money in a year of economic uncertainty, Bureau researchers relied on ingenuity and a host of new research concepts to convince a diverse list of government, industry, and foundation funders to make grants. Those rainmakers recognized, listed alphabetically, included Mohsen Ahmadian, Alex Bump, David Chapman, Jake Covault, Oliver Duffy, Sergey Fomel, Emery Goodman, Peter Hennings, Xavier Janson, Jay Kipper, Steve Laubach, Ning Lin, Tip Meckel, Lorena Moscardelli, JP Nicot, Jeff Paine, Alexandros Savvaidis, Kutalmis Saylam, Mark Shuster, Alex Sun, Zoltan Sylvester, Ken Wisian, and Michael Young.
Each year, Bureau Visiting Committee member Elliott Pew and his family sponsor the Pew Family Bureau of Economic Geology Rainmaker of the Year Award, a cash award supporting the individual's work. This year's Rainmaker of the Year Award recipient, recognized for her exceptional success in attracting funding this past year, was Bridget Scanlon.
Please join all of us at the Bureau of Economic Geology in congratulating these tremendously effective fundraisers!