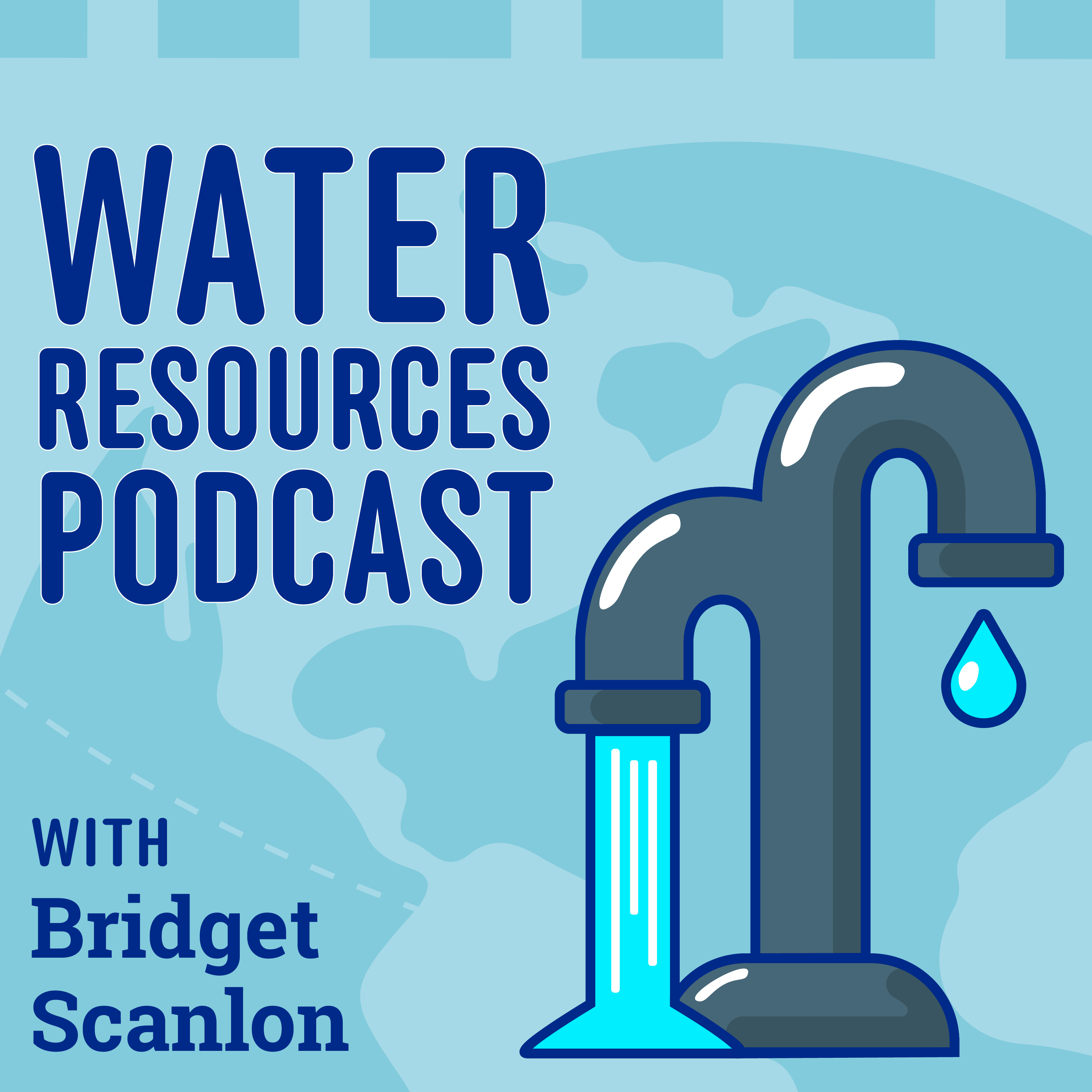 Beginning in early 2023, the Bureau of Economic Geology and the UT Jackson School of Geosciences, in partnership with the National Academy of Engineering and with support from the Fisher foundation, launched the Water Resources Podcast, hosted by Bridget Scanlon. Dr. Scanlon is an award-winning Bureau researcher with expertise in hydrogeology with an emphasis on groundwater resources.
Scanlon interviews water resource subject matter experts on the challenges and possible solutions to water resource issues caused by global warming and overexploitation by humans. The podcast considers approaches including satellite and ground-based monitoring and global to regional modeling from local to global scale.
Seven episodes have been released covering drought forecasting and famine, the effects of agricultural expansion on groundwater levels, virtual water transfer and the global food trade, the potential of groundwater storage for development, the interaction between ground and surface water, the ability of atmospheric rivers to mitigate drought, and Australia's approach to managing the extremes of droughts and floods.
The podcast is an informative and engaging look into the fundamental importance of water resource management. Economic development, food security, and climate resilience all depend on the availability of water as a resource.
In the first episode, Chris Funk, the director of the Climate Hazards Center at the University of California, Santa Barbara, shares the difference the Famine Early Warning Systems Network has made in helping to mitigate the catastrophic results of extreme food insecurity.
"This May we saw forecasts coming out of the climate models that looked like they were predicting a La Niña and anticipating yet another bad season in East Africa, something like 14 agencies collaborated and within a week put out an alert."
Funk and Scanlon discuss how climate models have helped predict the possibility of severe drought and famine globally and how water storage, as one option, has the potential to alleviate water resource related issues for regions like East Africa.
Listeners can look forward to more illuminating discussions released twice a month on Thursdays on the Water Resources Podcast website, Spotify, and Apple Podcasts.
For more information on the Water Resources Podcast, please contact Bridget Scanlon.