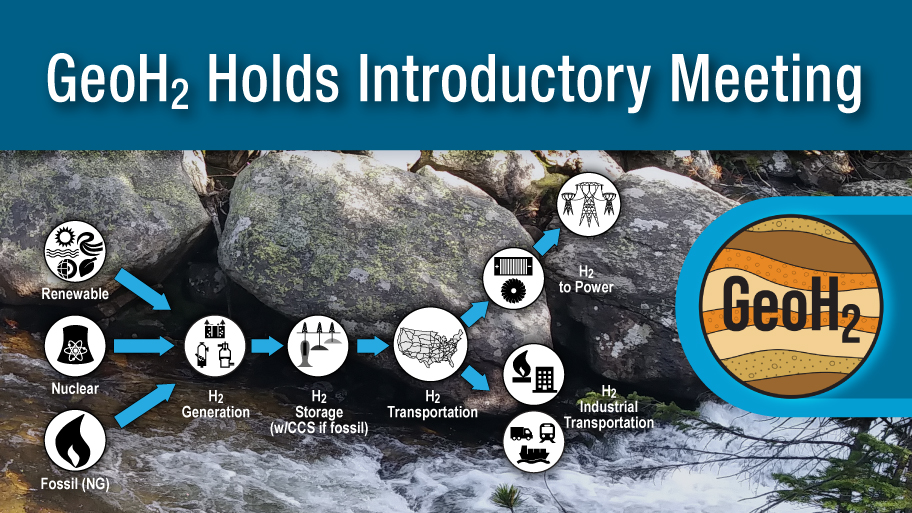 Hydrogen (H₂) has tremendous potential to be a transportable, storable fuel, and hydrogen-generation technologies are rapidly evolving. The Bureau of Economic Geology is excited to announce that it is taking the next important step toward expanding its ongoing research into the growing hydrogen economy.
Please plan to join us from 9:00 a.m. to noon, CDT, on Thursday, July 15, as key researchers from the Bureau's Hydrogen Group share their latest and planned research in the introductory meeting and workshop of the new GeoH₂ research consortium. The workshop is entitled Geological Storage and Techno-Economic Research for a Hydrogen Economy.
Research topics to be explored during this inaugural meeting of GeoH₂ will include hydrogen market/infrastructure and integrated value-chain research; geological storage of hydrogen; and in situ generation and novel concepts. The workshop will also include broad discussion of plans for this new consortium and how it will collaborate with industry, government, and other partners.
You won't want to miss this discussion, so please register today! Send an e-mail to HydrogenResearch@beg.utexas.edu to receive connection details. The deadline for registration is Wednesday, July 14.
Thank you, and we'll see you at our first GeoH₂ meeting!