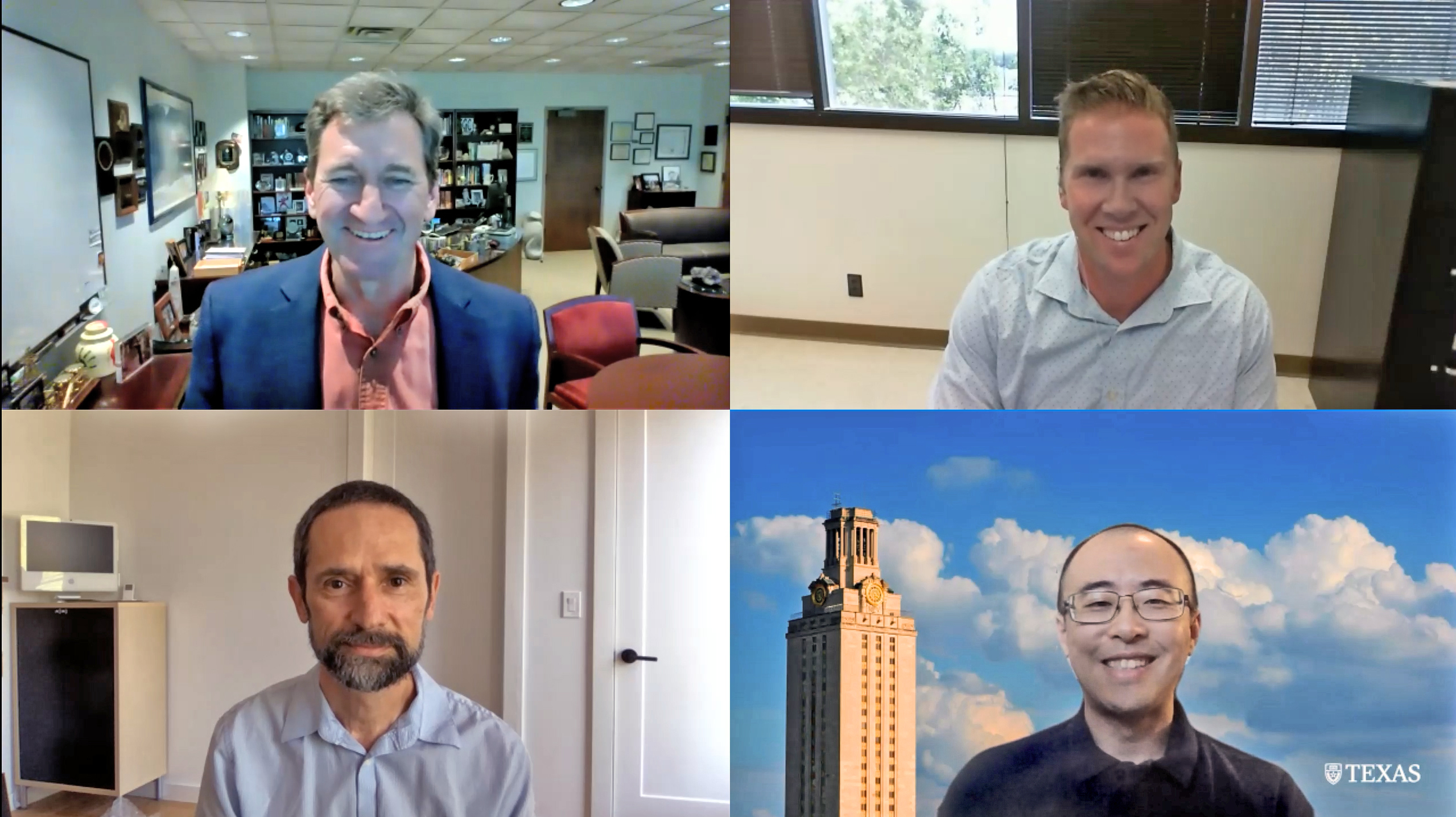 Each year, the Bureau of Economic Geology recognizes researchers who are the first authors of published papers, as well as the authors of the year's best papers, during its First Author Publications Awards event. For the event held recently honoring authors of 2020 publications, participants had to forgo the annual dinner and in-person ceremony due to COVID-19 safety concerns. However, over 70 researchers and staff joined the formal Zoom ceremony, hosted by Director Scott W. Tinker.
Bureau authors reported 140 publications for 2020. Among the researchers whose papers were published, seven were first-time first authors last year. Bob Loucks and Bill Ambrose tied for the lead for most times honored at the event (13), and Sahar Bakhshian, Qilong Fu, and Ashraf Rateb tied for most first-authored papers in 2020 with three each. Sergey Fomel had the most student first-authored papers in 2020 with seven.
The most anticipated moment at the event was the presentation of the 2021 Tinker Family BEG Publication Award, presented to the author or authors of the previous year's best paper. This year there was a tie for runner-up for the 2021 award. The first runners-up were Tim Dooley and Mike Hudec for "Extension and Inversion of Salt-Bearing Rift Systems," published in Solid Earth. Their paper was tied with two papers. Sahar Bakhshian, Seyyed Hosseini, and their coauthors wrote "Scaling of Imbibition Front Dynamics in Heterogeneous Porous Media," published in Geophysical Research Letters; and Bakhshian, Hosseini, and coauthors also wrote "New Insights into Complex Interactions between Heterogeneity and Wettability Influencing Two‐Phase Flow in Porous Media," also published in Geophysical Research Letters.
The winners of the 2021 Tinker Family BEG Publication Award, presented for "advancing the scientific understanding of controls on sedimentary basin filling using novel computational approaches," were Jinyu Zhang, Zoltán Sylvester, and Jake Covault for their important journal article, "How do Basin Margins Record Long-Term Tectonic and Climatic Changes?" published in Geology.
During the ceremony, a Special Recognition Award was presented to the Bureau's Amanda Masterson in appreciation of her many years of service on its Editorial Board, and a Special Recognition Award was also presented posthumously to the family of Dr. Steve Ruppel "in recognition of career contributions to the understanding of the geologic evolution of the Permian Basin."