Dr. Peter Hennings Wins Best Paper Award from AAPG
June 11, 2020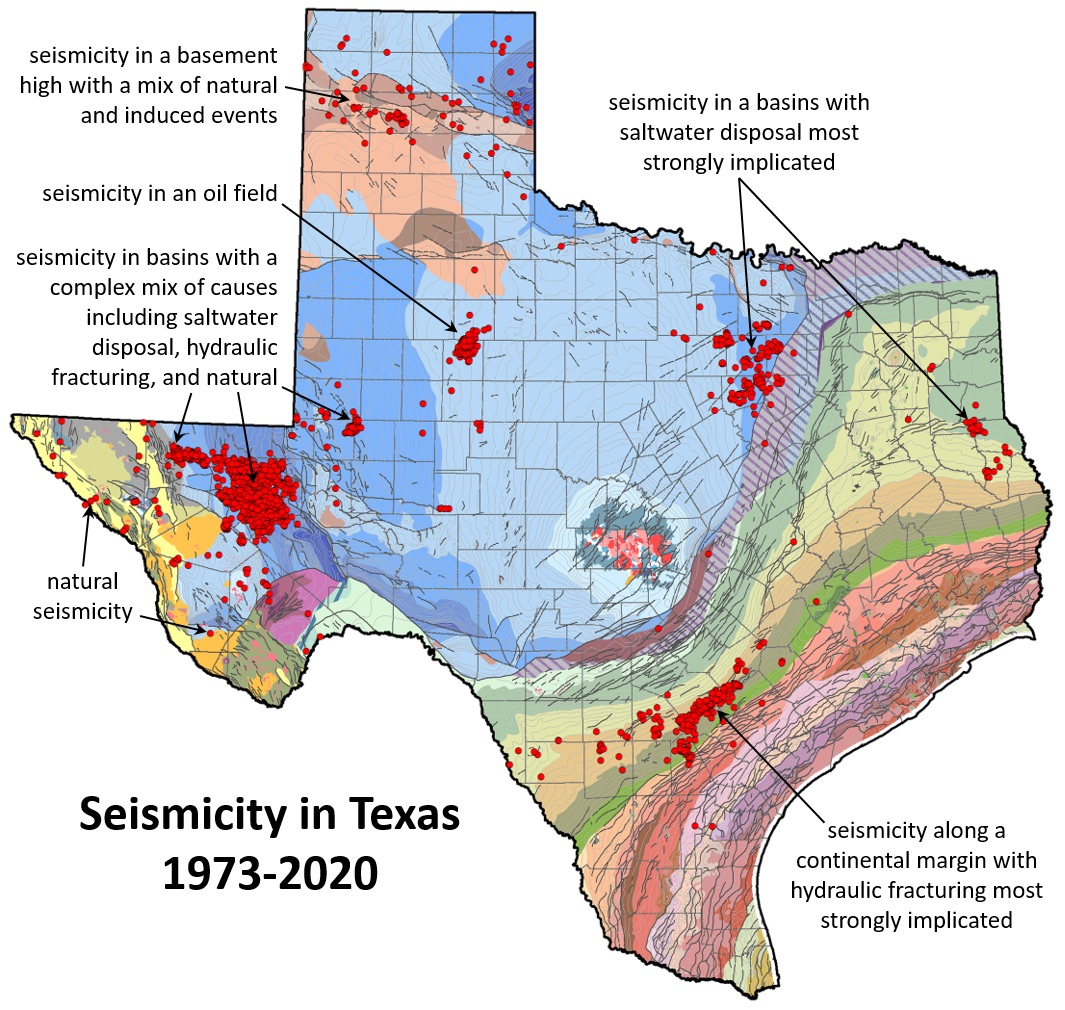 Dr. Peter Hennings has been selected by the American Association of Petroleum Geologists (AAPG) Division of Environmental Geosciences (DEG) to receive the DEG Best Paper Award for his oral presentation titled "The Geology of Active Earthquake Sequences in Texas." Dr. Hennings' presentation, given at the AAPG Annual Conference and Exhibition in 2019, stood out for the high scores and remarks it received from judges.
The presentation discussed recent earthquake data gathered by the TexNet Earthquake Monitoring Network and provided an overview of TexNet's strides in interpreting the seismicity of local and regional areas with earthquake activity. Each area is unique in its geologic setting, history of industry activity, and history of earthquake sequences. Comparing data from each of these areas provides researchers with insights into the causes of earthquakes and what can be done to mitigate hazards.
The Bureau congratulates Dr. Hennings and the TexNet team whose research was featured in the presentation: Dr. Alexandros Savvaidis, Dr. Jean-Philippe Nicot, Dr. Peter Eichhubl, Casee Lemons, Dr. Katie Smye, Lily Horne, Robin Dommisse, and Dr. Owen Callahan.
For more information about the TexNet program, you can contact Dr. Peter Hennings or visit the TexNet website.