Dr. Scott Tinker
Director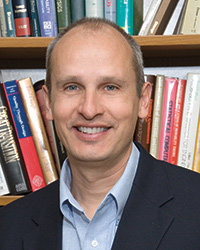 Jay Kipper
Associate Director
As director of administrative functions at the Bureau, Jay Kipper manages personnel, fiscal reporting, budget management, and contract negotiation. Jay also supervises the Bureau's Core Research Centers, the Houston Research Center, the Geophysical Log Library, the Information Technology Group, and Administrative and Support Staffs. Jay was instrumental in the formation of the Advanced Energy Consortium to explore nanotechnologies for the energy industry, and he played a lead role in the FutureGen Texas clean energy initiative.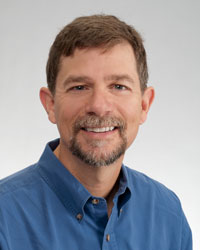 Michael Young
Associate Director: Environmental Division
Dr. Michael Young is responsible for coordinating environmental related research. He came to the Bureau in 2010 from Desert Research Institute (DRI), Nevada, where he served most recently as Acting Executive Director of the Division of Hydrologic Sciences and as Research Professor. He has broad experience in administration, research, teaching, and mentorship. His personal research directions are in vadose zone hydrology, soil science and ecohydrology. Michael has published extensively in the fields of water resources and soil science and is Editor for Vadose Zone Journal, a leading publication in unsaturated zone processes. Michael also sits on the Graduate Studies Committee in the Jackson School of Geosciences.
Mark Shuster
Associate Director: Energy Division
Mark Shuster is responsible for managing the Bureau's energy-related research. He joined the Bureau in September, 2016. Prior to joining the Bureau, Mark worked for Shell and affiliates for 30 years in upstream oil and gas roles around the world. Mark began his professional career as a Research Geologist working on projects on the Permian Basin, Atlantic margin basins and southeast Asia. Subsequently, Mark worked on exploration and appraisal projects in Venezuela, Australia, Middle East, Gulf of Mexico and most recently, Alaska. Mark received his Bachelor of Science degree in Geology from the University of the Pacific and his PhD in Geology from the University of Wyoming.