Challenge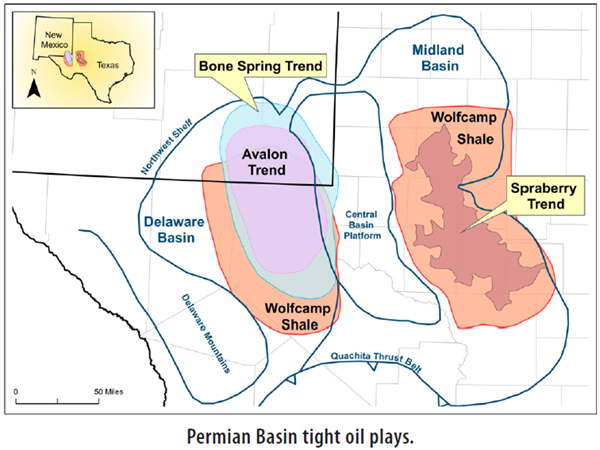 The Permian Basin, the most prolific oil-producing basin in the United States, has yielded some 34 billion barrels of conventional oil since the 1930's. One respected operator reported that the estimated unconventional tight oil recoverable-resource potential in part of the basin (Midland subbasin) exceeds 75 billion barrels—more than twice the historical production of the entire Permian Basin and possibly representing the largest recoverable oil resource in the United States. Indeed, the future potential of the Permian Basin is enormous, yet no comprehensive analysis is available.

Mission
The Tight Oil Resource Assessment (TORA) project, based on the Permian Basin, will build on the exemplary research of the Bureau of Economic Geology's national shale play resource and production rate study to analyze the complex oil-rich source rocks of the Midland and Delaware Basins. TORA will adaptand improve the shale study's workflow to
help predict ultimate hydrocarbon recoveries, economic viability, and playwide production rates. It will address main tight oil formations such as the Spraberry, Wolfcamp, Bone Spring, and Avalon in order to produce unbiased, comprehensive, and publicly available results.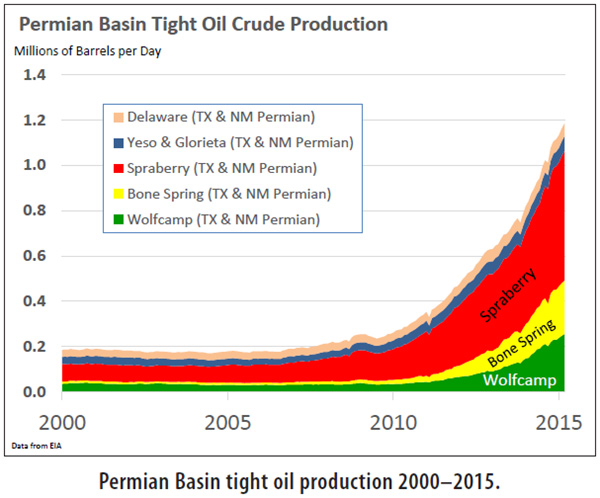 Goals
The TORA project will leverage funding allocated by the State of Texas (to assist operators in increasing their production) with annual investments by industry partners to maximize the scope of the research conducted on the abovementioned formations.
The project will bring together an integrated, multidisciplinary team from across The University of Texas at Austin and beyond. A team of geologists, petroleum engineers, petrophysicists, economists, hydrologists, and GIS/database experts will employ a multifaceted approach to analyzing a wide variety of challenging subject areas, including the following:
Geology and Petrophysics

Reservoir Engineering

Economics

Water Resource Management
The resulting products will be the most comprehensive resource assessment yet performed on these formations, informing government, industry, and the general public of their hydrocarbon production potential and water resource impacts over the next several decades.

Methods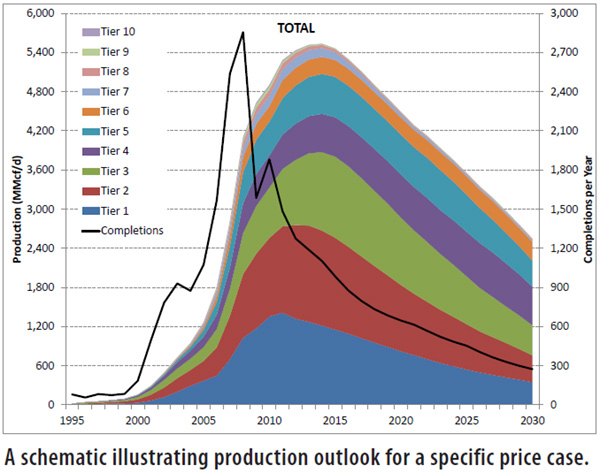 A schematic illustrating production outlook for a specific price case. TORA employs a "bottom up" approach that starts with detailed geologic mapping and a well-by-well production analysis. Each productive interval is mapped for structure, thickness, porosity, saturation, and other geologic attributes from well logs and cores. Each existing well's production history is modeled and matched before projecting its future production. A production outlook is developed for each formation based on existing wells and future development locations, considering the full range of expected production outcomes per well, costs, incremental economics, pace of drilling, well attrition, lease accessibility, and logistics. Production outlooks will depend on economic considerations, including various price, cost, and technology- improvement scenarios. In turn, water resources utilized in drilling and production operations and/or produced from these formations will be thoroughly studied to determine full-cycle water volumes needed, likely sources and methods of disposition or re-use, and associated water-related costs.

Benefits

Industry partners will be invited to semiannual update meetings, receive annual reports, and have access to the TORA research team for informal interaction and consultation. Industry feedback and input will be vital to the direction and success of TORA research.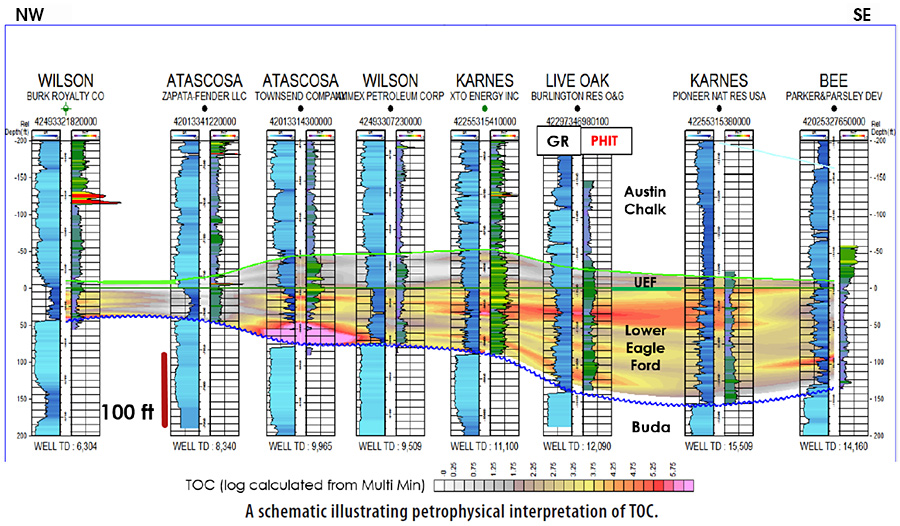 ---
Contact:
For more information about the Tight Oil Resource Assessment program, please contact Mark Walsh, Project Manager