In partnership with the Austin ESW Consortium, the Bureau of Economic Geology will host the
18th Annual Career Day on Friday, October 6, 2017
Each year 350 students from the Austin area attend the event that includes presentations and exhibits from Earth Science experts. The theme for 2017 is "Earth and Human Activity."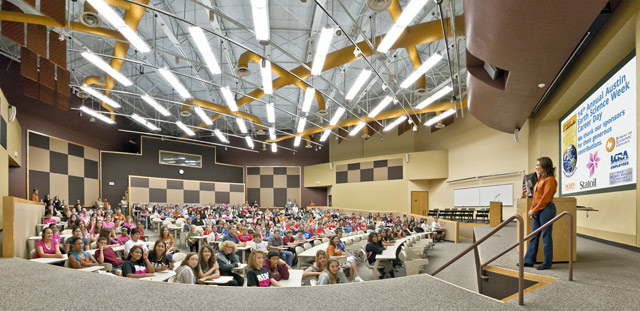 This event is made possible by the generous contributions from Statoil (underwriting sponsor), Parsley Energy, Schlumberger, The Jackson School of Geosciences, the Austin Geological Society, the Subsurface Library, and other supporters.

For more information about ESW, please email Linda Ruiz McCall or call at (512) 471-0320.