May 9, 2018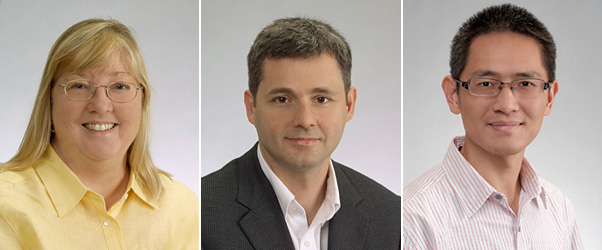 After nearly 30 years of building and operating energy economics research and programs at The University of Texas at Austin (UT) and the University of Houston (UH), Dr. Michelle Michot Foss is retiring from UT effective August 31, 2018. As chief energy economist and program manager for the Bureau of Economic Geology's Center for Energy Economics (CEE), Dr. Michot Foss led research on oil, gas/LNG, and power in the U.S., North America, and—through technical assistance assignments and projects—in around 20 other countries. Over her tenure, the CEE research team was host to the largest university-based LNG research consortium in the country; supported capacity building in around 40 countries through New Era in Oil, Gas & Power Value Creation (recognized by World Oil Awards); provided research and public education for electric power reform in Texas and elsewhere; and contributed to graduate student development and research at UT and UH. Dr. Michot Foss will remain an executive instructor for Texas Executive Education at UT's McCombs School of Business and will serve on the advisory council for the Energy and Earth Resources graduate program at UT's Jackson School of Geosciences.

Dr. Gürcan Gülen, CEE co-leader and longtime research collaborator, will depart UT effective August 31. Dr. Gülen led electric power analysis and modeling and participated in Bureau of Economic Geology shale resource assessments. Dr. Gülen will continue his economics research for CEE from his base in Massachusetts effective in May.
Dr. Chen-Hao Tsai, who operated electric power modeling and led research on retail and system issues, has departed CEE to join the Midwest Independent System Operator (MISO) group. At MISO, Dr. Tsai will help to lead policy research for strategic planning.
Energy economics is an integral component of research at the Bureau of Economic Geology, which has opened a search for CEE program manager/chief economist, to be based in Austin (see https://utdirect.utexas.edu/apps/hr/jobs/nlogon/180330010367 for position information). Contact Bureau associate director Dr. Mark Shuster for more information about CEE research and energy economics at the Bureau of Economic Geology.