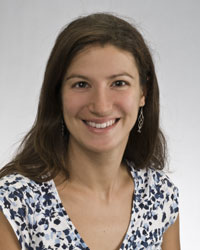 Research Scientist
Bureau of Economic Geology
The University of Texas at Austin
University Station, Box X
Austin, Texas 78713-8924
Maria A Nikolinakou works in the interface of Engineering and Geosciences, and provides geomechanical insights to exploration and drilling problems.
Her research topics include: Modeling of stresses and pore pressures in sediments bounding salt bodies; Coupling velocities with geomechanical modeling to predict pressure; Prediction of stresses and pore pressures at the crest of dipping structures; Borehole stability; Poromechanical modeling of basin sediments, including transient pore pressure dissipation; Numerical modeling in salt tectonics.
Maria is part of both the AGL and GeoFluids consortia. She is a Civil/Geotechnical Engineer, with a Science Doctorate on Theoretical Soil Mechanics from MIT, a M.Sc. in Geotechnical Engineering from MIT and a Civil Engineering degree from NTUA, Greece.