More than $500 million of oil and gas severance-tax value (determined by Texas State Comptroller staff) generated for the State of Texas since 1996, offsetting $39.8 million in funding.

More than 40 industry partners and collaborators.

Leading the way in understanding broad geologic controls on production and reservoir quality in unconventional oil and gas reservoirs.
Perhaps no program at the Bureau of Economic Geology better demonstrates the economic value of applied research and industry collaboration than the State of Texas Advanced Oil and Gas Resource Recovery (STARR) program. Founded in 1996, the STARR mission is to conduct geologic research that increases the production and profitability of oil and gas in the state of Texas. At the bottom line, the program is a clear success: since its inception, STARR helped raise $515.6 million in severance tax revenues, offsetting the program's $39.8 million funding investment.
Underlying the research program's success is a positive feedback loop: understanding fundamental controls on oil and gas occurrence and production is important in discovering and developing new energy resources. At the same time, enhanced knowledge of stratigraphy, sedimentology, and depositional controls on reservoir architecture improves resource-recovery rates and increases severance-tax income. In short, improved knowledge of geology results in more efficient energy production and higher tax revenues—in this case, to the tune of hundreds of millions of dollars.

Employing the latest technologies and the Bureau's multidisciplinary methods, the STARR program has also been successfully developing new approaches to resource recovery. Reservoir-characterization and play-mapping approaches include (1) use of advanced ion-milling technology to image and characterize micro-pores in shale gas reservoirs; (2) integrated geologic-characterization studies that employ seismic, core, wireline-log, and petrophysical data to document areas with additional oil and gas potential, at both the field and regional scale; and (3) advanced seismic-mapping techniques to image potential oil and gas reservoirs not currently contacted by existing wellbores.
More than just a vehicle for the acquisition of important geologic knowledge, the STARR program is also a conduit through which information finds its way to vital academic and industry audiences. Program results are disseminated through numerous Bureau publications and articles, as well as in workshops, professional-society meetings, and university classrooms. In its 22-year history, STARR has undertaken more than 60 field (reservoir characterization) and 15 regional studies, with over 50 Texas oil and gas operators participating in the program.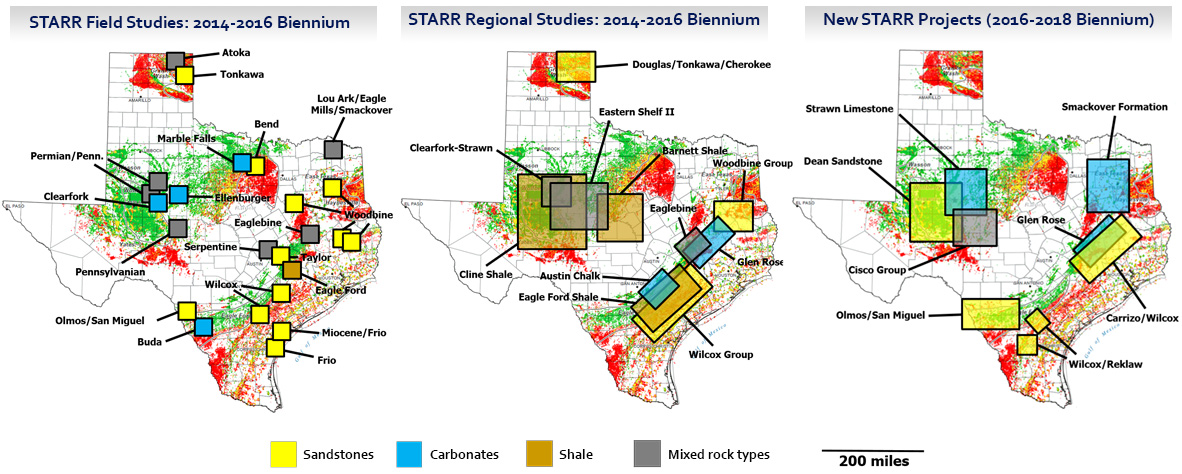 STARR research projects have been instrumental in the discovery and documentation of basic controls on reservoir quality and oil-and-gas production in major types of reservoir systems. For example, STARR was the first to study where gas can be found in very low porosity shale-gas rocks.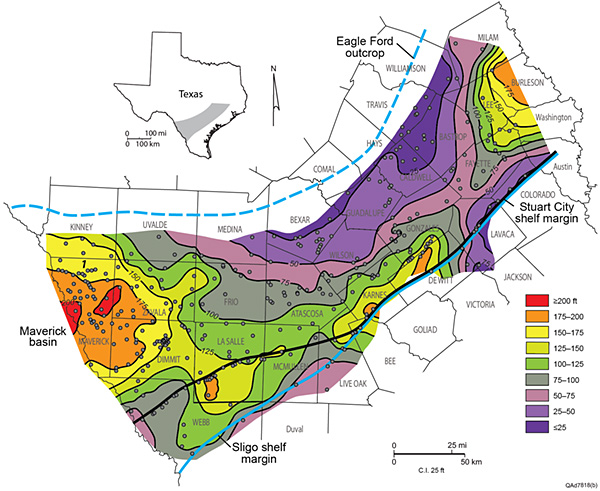 The STARR team was also the first to discover micro-pores (also called nano-pores) in organic material, which led to the realization that organics were both the origin and source of gas. This important discovery helped focus and refine exploration and well-completion techniques. And STARR researchers were also the first to create and map a regional lithostratigraphic framework for the Eagle Ford Shale play across Texas. This framework has aided oil companies - both major and minor - in rapid exploration and production from the Eagle Ford Shale.
STARR's regional study of the Wolfberry Trend in the Permian Basin provided a detailed and comprehensive play-exploration framework that has been used by numerous oil and gas operators for continued successful drilling of tight-oil reservoirs in one of the most productive unconventional trends in Texas.

STARR's study of East Texas field was the first to fully understand the subsurface distribution of reservoir sandstone bodies in the largest oil field in the Lower 48 states in terms of original oil in place. The study demonstrated that East Texas field still has the potential for hundreds of millions of barrels of additional oil production, which will continue to add value for the State of Texas.

To learn more about the STARR program, please contact William Ambrose.

---
STARR Facts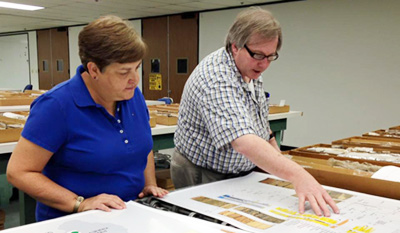 Name of research program: State of Texas Advanced Oil and Gas Resource Recovery (STARR)
Date of project start: 1996
Term of project: Ongoing, with State of Texas biennial cycle funding

Project PI: William A. Ambrose
Other key personnel: Chris Ogiesoba, Iulia Olariu, Tucker F. Hentz, Hongliu Zeng, Bob Loucks, Rob Reed, Qilong Fu, Ian Duncan
Principal information contact: William A. Ambrose, william.ambrose@beg.utexas.edu

Funding source: The State of Texas Legislature
Geographic areas of study: The State of Texas, including shallow offshore submerged lands along the Texas coastline.
General disciplines of study: sedimentology, sequence stratigraphy, subsurface mapping, core description and analysis, petrography, petrophysics, geophysical interpretation

Selected publications of Interest:
Keywords: oil, gas, unconventional resources, reservoir characterization, play analysis, shale gas, tight oil