Bureau's HRC to Host Industry Day 2017
March 10, 2017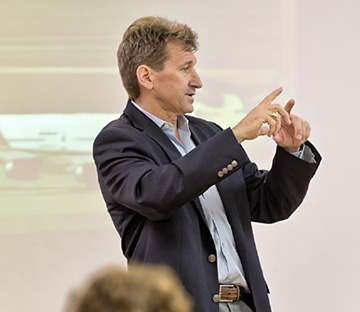 On March 22, the Bureau of Economic Geology will host Industry Day 2017 at its Houston Research Center. This year, Industry Day is designed to serve as a mini-seminar for industry representatives and Bureau partners. It will feature some of the Bureau's top researchers and a packed agenda offering presentations on key research thrusts of current interest.
Topics will include The Future of U.S. Shale, Advances in Seismic Imaging, Water and Shale, Advances in Clastic and Carbonate Reservoir Research, and Earthquakes in Texas. Bureau director and State Geologist of Texas Scott W. Tinker will kick off the event with an introductory welcome, and there will be an optional tour of the Houston Research Center's core-viewing areas and massive rock-material warehouse.
Attendance is limited, but for more information about the event or how you and others from your company can register to attend, please contact Mark W. Blount.