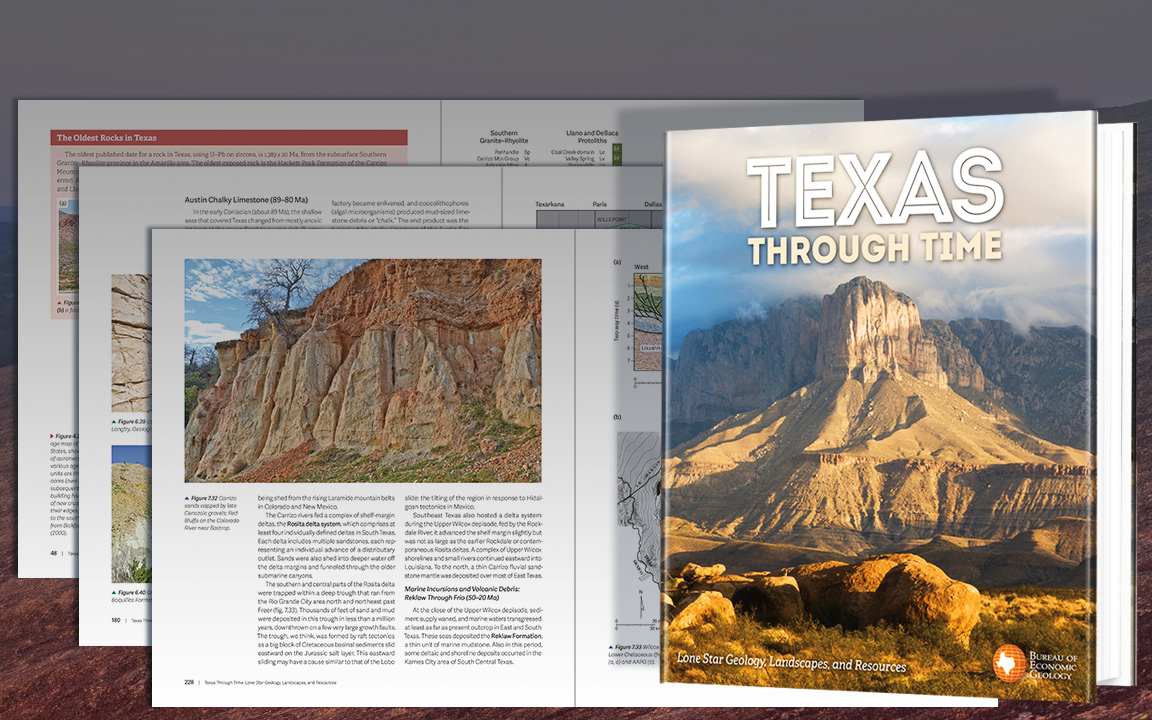 The Bureau of Economic Geology is excited to announce the publication of Texas Through Time, a remarkably in-depth and accessible new book that brings the geology of Texas to life.
Texas Through Time is now available in hardback and paperback through The Bureau Store. To obtain your copy, click here.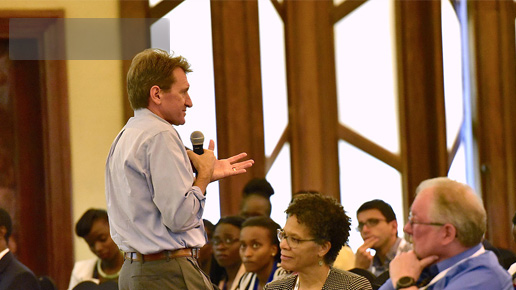 Current News
Bureau Director Scott Tinker attended the inaugural Africa Energy and Technology Conference in Nairobi, Kenya to discuss the development of African energy resources and the future of global energy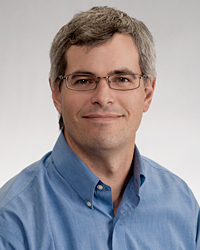 Featured Researcher
Dr. Brent Elliott discusses his work in mineral resources and economic geology as part of the Economic Mineral Resources Program at the Bureau, as well as his work on state and federally funded mapping initiatives.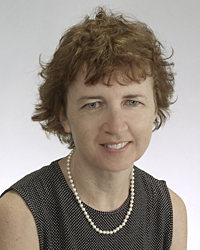 Featured Seminar
Dr. Bridget R. Scanlon
Senior Research Scientist, Sustainable Water Resources
Bureau of Economic Geology
"Disagreements in Land Water Storage Trends between GRACE Satellites and Global Models"