Lending Expertise to Unconventionals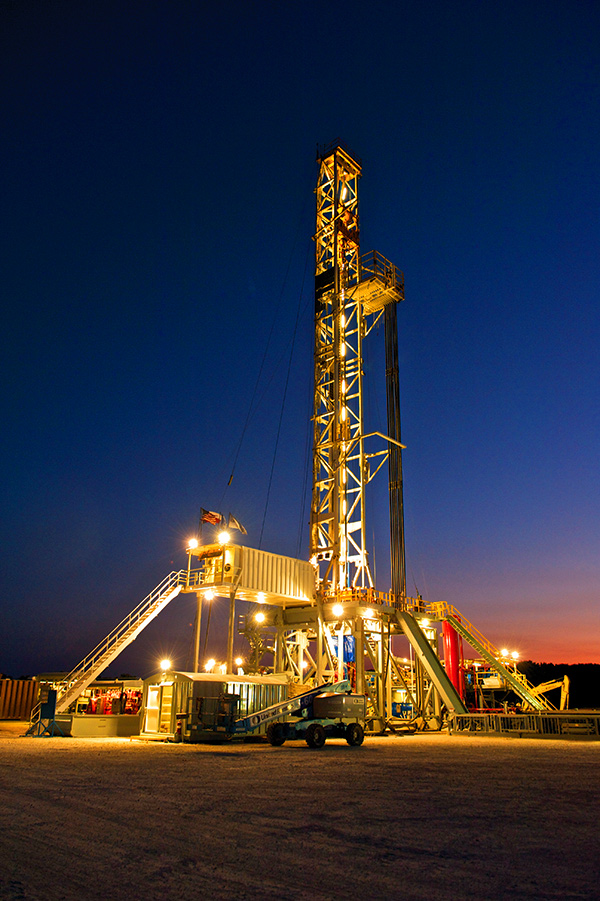 The Bureau of Economic Geology has supported the energy industry with a wide range of research for decades. So, it was only natural that when the "shale revolution" spread to source-rock basins across the country, the Bureau responded to the new technology and new scientific questions of operators by bringing together multidisciplinary teams to research the quandaries and the potential of these unconventional reservoirs.
Respected and often-cited Bureau studies have used an integrated approach when looking at the production and reserve capacity of four of the largest shale-gas basins and two of the largest shale-oil basins in the U.S. Such an approach brings together geologic analysis, well-decline analysis, recovery and productivity statistical analysis, and well economics to project production outlooks using a multiscenario model. New data builds evolving 3D models of select basins.
In 2017, the shale study team focused on extensive research within the Tight Oil Resource Assessment (TORA) consortium, assessing the production and reserve capacity of the complex multilayered and heterogeneous tight formations of the Permian Basin. 2017 also saw the launch of the 3D Resource Reserve and Production (3DRP) consortium, an initiative set up to keep the orig-inal integrated, granular shale-basin studies continually updated.
Many long-running research initiatives of the Bureau have uniquely experienced researchers who share information and answer questions about unconventional reservoirs. Among these is the Mudrock Systems Research Laboratory (MSRL), which conducts integrated, multiscale, and multidisciplinary research in mudrock systems, Fracture Research and Application Consortium (FRAC), which studies natural and hydraulic fractures in unconventional reservoirs, State of Texas Advanced Resource Recovery (STARR), which conducts regional and field-specific studies including unconventionals, and the Reservoir Characterization Research Laboratory (RCRL), which uses outcrop and subsurface geologic and petrophysical data from carbonate reservoir strata for developing new and integrated methodologies for better understanding and describing the 3D reservoir environment.
Shell–UT Unconventional Research (SUTUR) is a strategic collaboration to improve the efficiency, effectiveness, and sustainability of the exploration, development, and production of unconventional oil and gas resources through applied research. The collaborative effort brings together researchers from the Bureau of Economic Geology and Department of Geological Sciences at the Jackson School of Geosciences, from UT's Center for Petroleum and Geosystems Engineering (CPGE) at the Cockrell School of Engineering, and from Shell R&D teams to address critical problems in unconventional oil and gas. SUTUR II, which commenced in 2016, is an integrated study of the geologic origin of water produced from the oil-bearing shales of the Delaware Basin in West Texas.
For more information about the Bureau's extensive capabilities in unconventional reservoirs research and how you can benefit from them, please contact Associate Director for Energy Research Mark Shuster.