The database now provides a common set of information for industries, developers, regulators, planners, and policy analysts for use in the development and protection of environmental resources. Baseline datasets also make it possible to distinguish development-related environmental impacts from rapid geologic changes common to the Orinoco Delta system.
Bureau scientists involved in this research included John R. Andrews, James C. Gibeaut, Edgar H. Guevara, Susan D. Hovorka, Jay A. Raney, Rebecca C. Smyth, Thomas A. Tremblay, and William A. White. Center for Space Research scientists included Melba M. Crawford and Solar S. Smith. To learn more about the geo-environmental characterization of the Orinoco Delta, click here.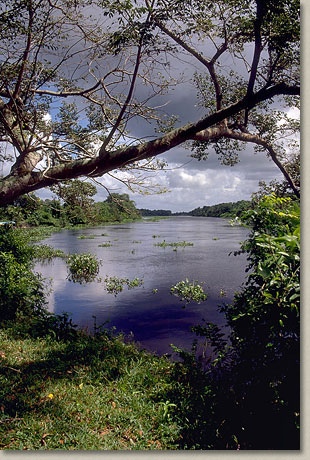 Tributary stream to Caño Manamo, Orinoco Delta, Eastern Venezuela.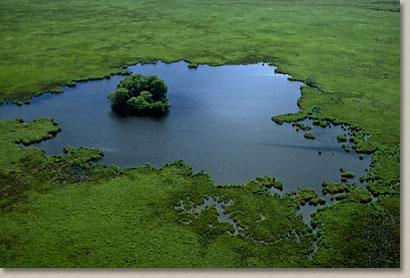 Pond in flood basin. Orinoco Delta, eastern Venezuela.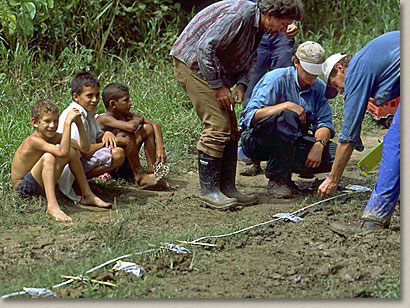 Bureau and Venezuelan research staff assisted by local observers, examine sediment samples. Orinoco Delta, eastern Venezuela.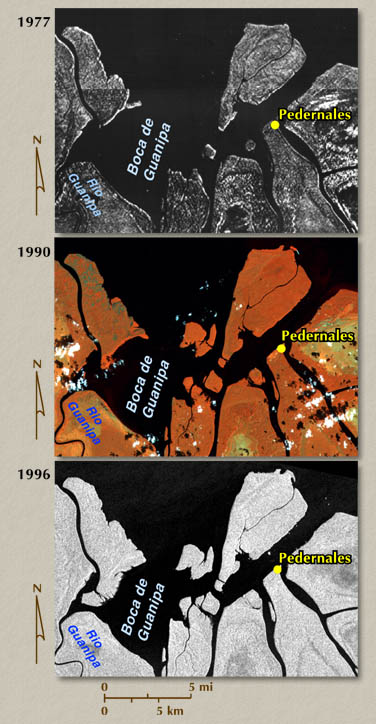 Rapid sedimentation and the formation of mangrove-covered islands in Boca de Guanipa, Orinoco Delta, eastern Venezuela.