Environmental Studies in Belize
Bureau researchers have worked with professionals from the Belizian Ministry of the Environment and Natural Resources since 1996, studying deforestation, land cover, and land use. Landsat Thematic Mapper imagery, satellite data, and field studies were employed to evaluate the success of the government's efforts to limit deforestation and to evaluate land use for better management of protected areas. Research results were then presented in public workshops in Belize and in workshops for Belize scientists at UT.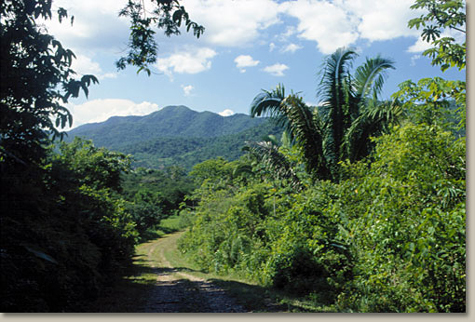 Typical forest cover in highlands of Belize.
Current NASA-sponsored Research
The Bureau, together with the Center for Space Research, is currently involved in a NASA-funded project to once again obtain data for use in analyzing land cover/land use and rates of deforestation in Central Belize. The work will be conducted in cooperation with the Land Information Centre and Forest Department, Belize Ministry of Natural Resources and the Environment. New imaging systems will be employed to collect data; these data will be compared and contrasted with data acquired during previous Bureau studies. Research methodologies and findings will be presented in a workshop for Belize government officials. Bureau scientists involved in this research include Jay A. Raney, Thomas A. Tremblay, and William A. White. Researchers from the Center for Space Research include Melba A. Crawford and Solar S. Smith.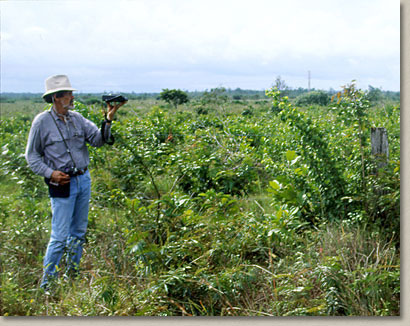 Bureau researcher William A. White takes a GPS measurement in Central Belize.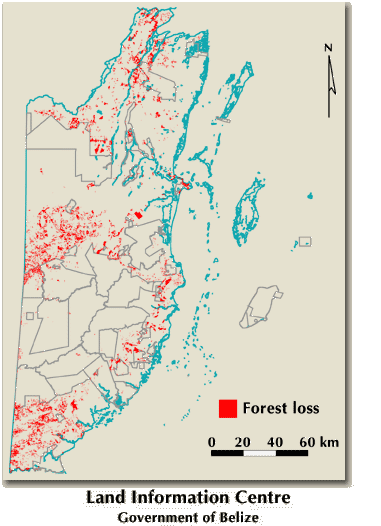 Location of loss in forest and woodland cover on mainland Belize from 1989/92 to 1994.