Thank you!
We would like to express our immense appreciation to those who have donated to this project. Their generous contributions help make this invaluable resource possible.
Groups: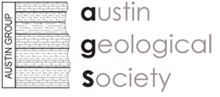 Individuals:
Jim Sansom - Independent Consulting Geologist
Pete Rose - Founder and Senior Associate, Rose & Associates, LLP
Dennis Trombatore - Head Librarian, The Walter Geology Library

If you would like to make a donation, please contact Mark Blount at mark.blount@beg.utexas.edu.