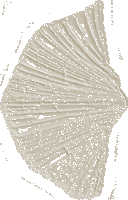 PERSONNEL

Shirley P. Dutton, Principal Investigator of the DOE Class III project on East Ford field, is a Senior Research Scientist at the Bureau of Economic Geology. She has worked at the Bureau for 23 years, where she has been predominantly involved in research on the sedimentology and diagenesis of hydrocarbon reservoirs. Her expertise includes sandstone petrography and diagenesis, the relationship of reservoir properties to diagenesis, and the interpretation of depositional and diagenetic history of turbidite sandstones. She earned a B. A. in Geology from the University of Rochester and M. A. and Ph.D. degrees in Geological Sciences from The University of Texas at Austin.
Shirley P. Dutton
shirley.dutton@beg.utexas.edu
Bureau of Economic Geology 
J.J.Pickle Research Campus    Building 130 
10100 Burnet Road Austin, Texas 78758-4497 
512-471-1534    Voice 
512-471-0140    Fax



William A. Flanders is the president of Transpetco Engineering of the Southwest, Inc. His participation in this project includes engineering analysis and designing, operating and maintaining the CO2 flood of East Ford field. He has 25 years of experience working in the oil industry in the areas of reservoir engineering, enhanced oil recovery, reservoir modeling, and economic evaluation of energy projects. His expertise is in the area of CO2 enhanced oil recovery including project performance, design, surveillance, and economics. He has a B. S. in Mechanical Engineering , and an M. S. degree in Mechanical Engineering, both from Kansas State University.


William A. Flanders
flanders@transpetco.com
Orla Petco
Transpetco Engineering of the Southwest, Inc.
110 N. Marienfeld Place, Suite 525
Midland, TX 79701
915-686-7209voice 
915-684-7009  fax