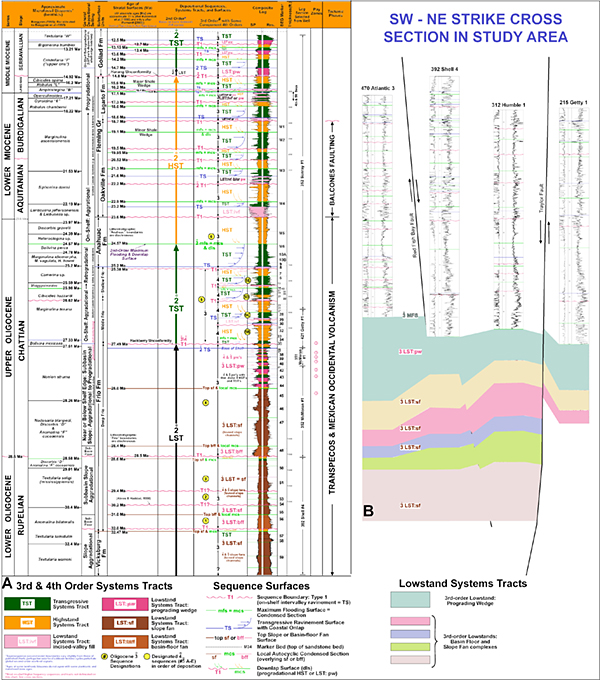 Summary:
The regional Frio study of the South Texas Gulf Coast focuses on an integrated, regional sequence stratigraphic interpretation in growth-faulted, intraslope subbasins in South Texas. We are mapping individual system tracts within the sequence fairway to account for depositional patterns, sand fairways, contemporaneous faulting, and reservoir hydraulics. Each sequence consists of off-shelf, lowstand systems tracts, which comprise deep density-flow deposits (basin-floor and slope fans) upward through prograding lowstand deltaic wedge complexes. Growth faults were active during lowstand sedimentation and ceased their influence with rising sea levels, when transgressive and highstand systems tracts shifted shelfward. An understanding of the subbasin structure and paleontologic framework in concert with the sequence stratigraphic architecture will improve prediction of stratigraphic and areal distribution of deeply buried lowstand reservoir systems and traps.
Data used:
Well logs – correlations tied to S5 logs (Figure 1)
Seismic – regional lines (Figure 1)

Cores facies (core example) Production/Engineering data production linked to systems tracts to located untapped reservoirs
Data needed:
Regional lines (2D) in the Corpus Christi area and shelf to basin transects.
Counties:
Nueces, Kleberg, San Patricio, Wells
---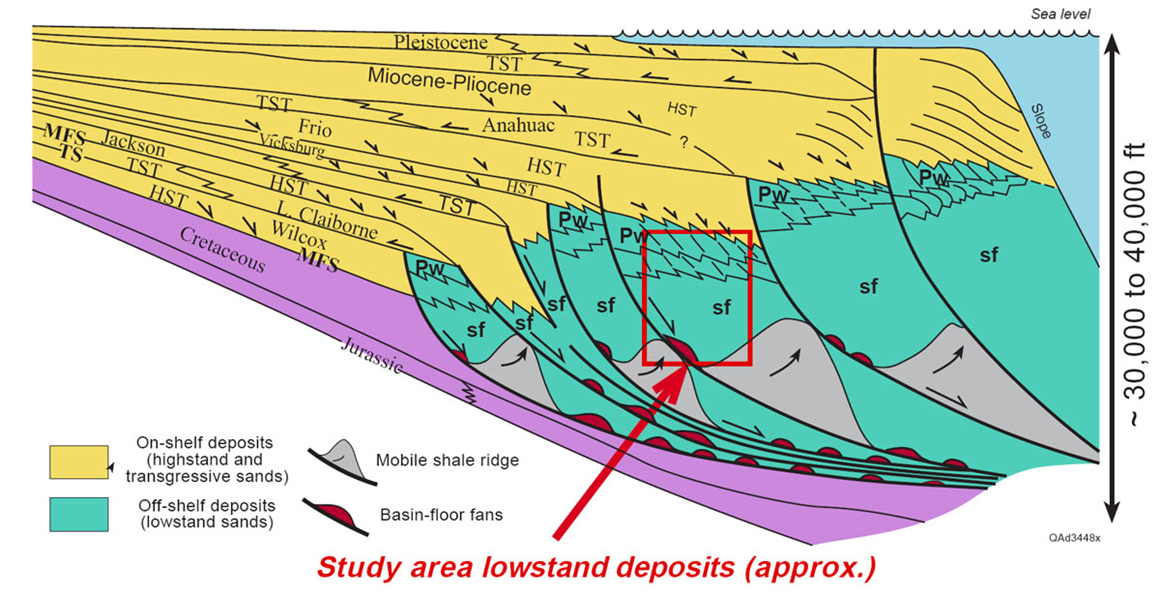 ---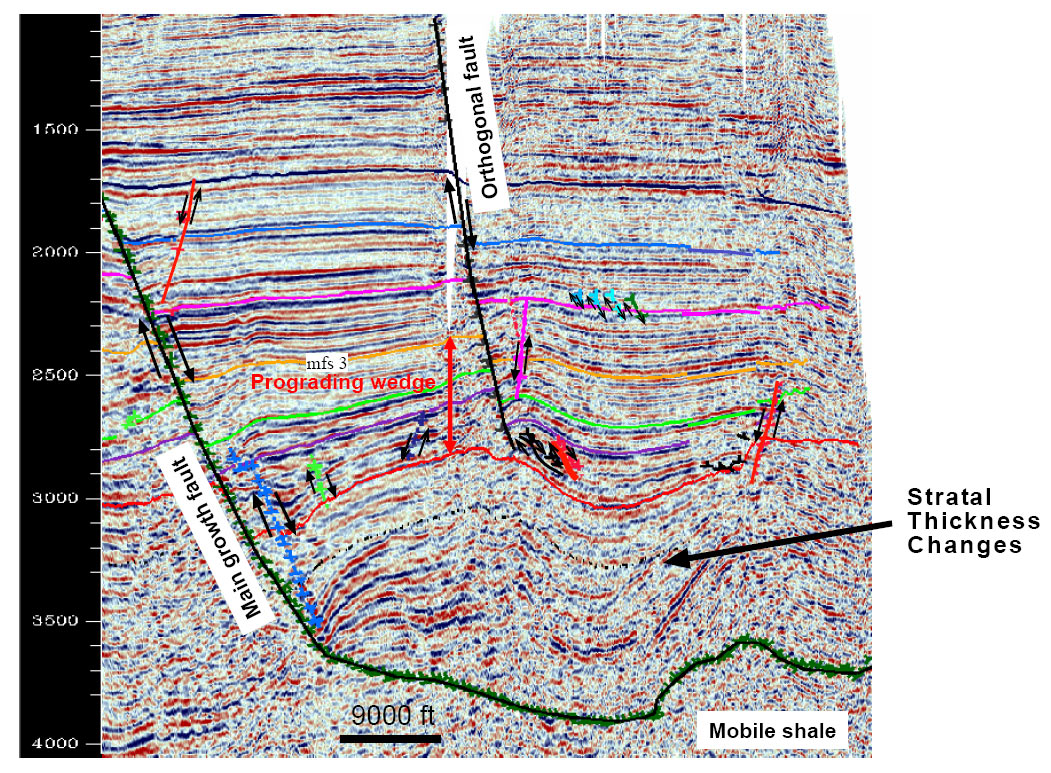 ---

---