Installed in 2009 this instrument is configured for high-resolution (2nm) and analytical imaging of varieous materials. Secondary electron imaging can be performed on either coated or un-coated specimens. Through-the-lens "immersion mode" imaging allows resolutions to 3-4 nm under optimal conditions. Additional detection modes include back-scattered electron imaging, cathodoluminescence imaging (Gatan Chroma CL detector), and EDS X-ray mapping (dual Bruker 30 mm2 detectors).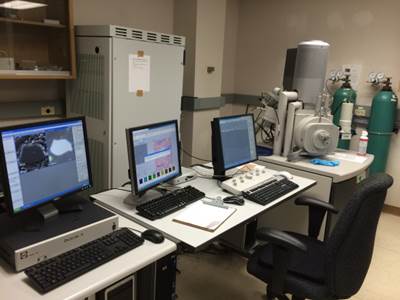 Imaging Modes
Secondary electron (SE)
Secondary electrons vary in intensity largely in concert with surface tilt and thus provide a topographic image. SE imaging can be carried out at very low beam energies and with an extremely small diameter beam, allowing for high spatial resolutions. This imaging mode is used to examine the smallest pores in mudrocks.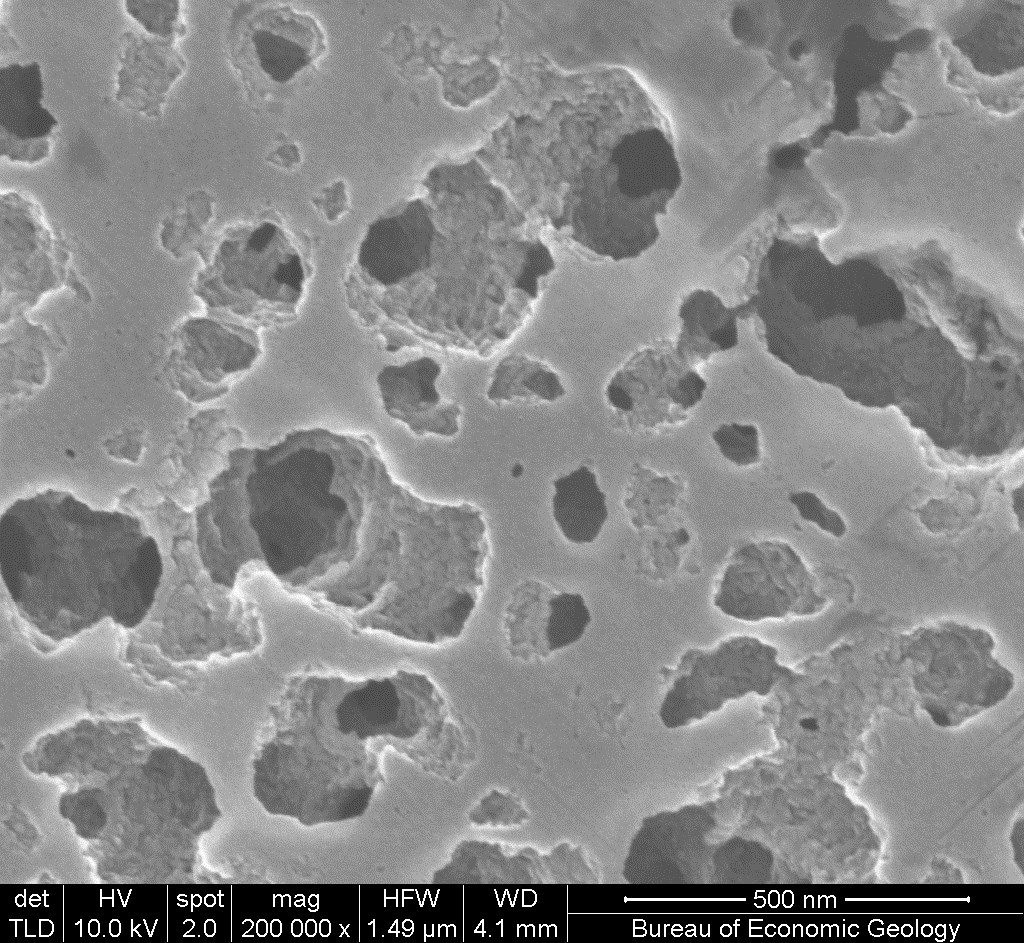 Back-scattered electron (BSE)
BSEs carry information on composition. Although BSE images are generally produced at higher beam energies (and lower magnifications) than SE images, they yield information on rock fabric with immensely greater clarity than that of light microscopy.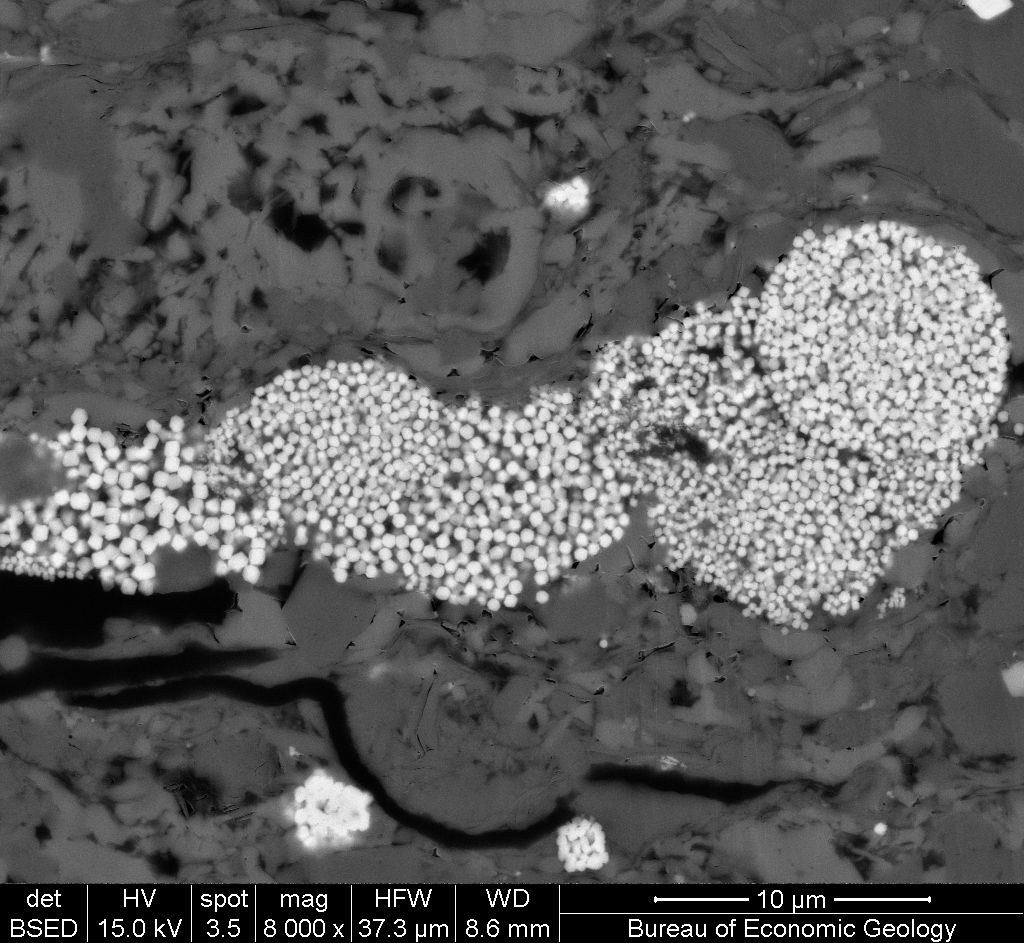 Cathodoluminescence (CL)
The CL signal can be used to image variations in trace elements and crystal defects that are not readily visible in any other form of imaging. CL is especially useful for discriminating grains from cements in both silicate and carbonate systems.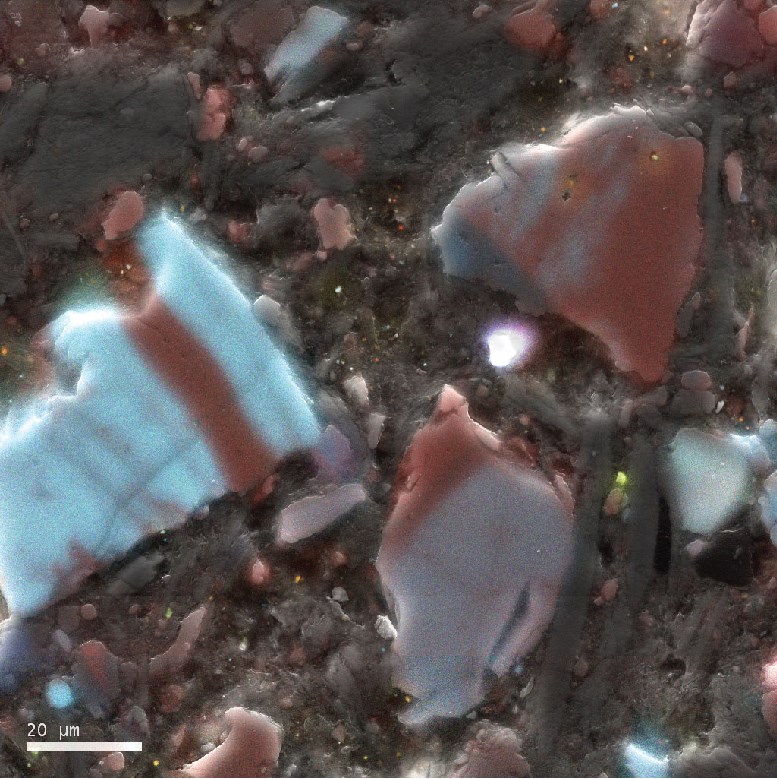 X-ray energy-dispersive spectroscopy (EDS)
X-ray signals go beyond BSE imaging to directly display mineral distributions. Mineral species depicted in false color can be readily interpreted as to component type. Use of a field-emission beam, combined with the approach of summing signals from multiple detectors, allows X-ray mapping at some of the highest resolutions possible.