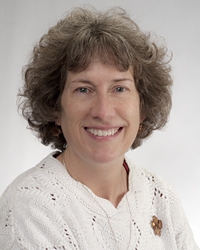 Bureau of Economic Geology
The University of Texas at Austin
University Station, Box X
Austin, Texas 78713-8924
After growing up in Galveston, Theresa Caillouet graduated from Texas A&M University in 1984 with a degree in Applied Mathematical Sciences. She worked in Houston and Sugarland as a software engineer writing code and documentation for power systems applications before leaving in 1991 to pursue an advanced degree in landscape architecture. Instead of completing that degree, she took additional computer science courses before moving to Austin where she worked as a research scientist associate programming, testing, and documenting GPS applications for UT's Applied Research Laboratories. She left UT in 2002, only to return to UT's Center for Electromechanics in 2004 as an Executive Assistant to the director. After 8 years in that position, she had the opportunity to move to the Bureau of Economic Geology to support its director as an Executive Assistant.
Theresa's hobbies, when she's not so busy working, include gardening, sewing, walking or doing agility with her two small dogs, playing with her three cats, and fundraising for animal rescue groups. She's completed five marathons and two century rides, some while raising money for the Leukemia and Lymphoma Society.
Areas of Expertise
Executive Assistant
Organizing/Planning Events
Technical Writing/Editing/Proofreading
Education
BS Applied Mathematical Sciences, Statistics Option, Texas A&M University, 1984
Professional History
The University of Texas at Austin Center for Electromechanics (2004-2012)
The University of Texas at Austin, Applied Research Laboratories, Space and Geophysics Laboratory, Satellite Geophysics Division (1993-2002)
Ferranti International Controls Corporation, Power Systems Applications Department (1984-1991)