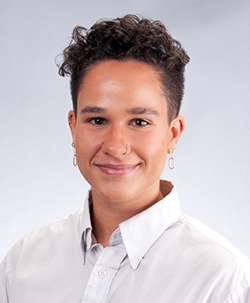 Bureau of Economic Geology
The University of Texas at Austin
P.O. Box X
Austin, Texas 78713-8924
Katy is an Energy Data Analyst for the Bureau of Economic Geology at the University of Texas. She graduated from the University of Oklahoma (Boomer Sooner!) in 2021 with undergraduate degrees in both Economics and Geographic Information Science, as well as a Master's degree in Economics with a focus in Big Data. Katy is a curious, driven, contemplative human who crunches numbers and designs maps. Her goal at work is to make complex ideas simple through effective data visualization. In her free time, Katy likes to birdwatch, cook, make art, and meditate.
Research Interests
Remote Sensing
Land Cover/Land Change Modelling
Reforestation
Education
M.A. Economics & Big Data, University of Oklahoma, Norman, OK, 2016 – 2021
B.A. Economics & Big Data, University of Oklahoma, Norman, OK, 2016 – 2021
B.S. Geographic Information Science, University of Oklahoma, Norman, OK, 2016 – 2021
Professional History
Energy Data Analyst, Bureau of Economic Geology, University of Texas Austin, 2022 - Present
Viticulture Research GIS Intern, E. & J. Gallo Winery, 2020
Remote Sensing Intern, NASA DEVELOP, 2019