Our History and Approach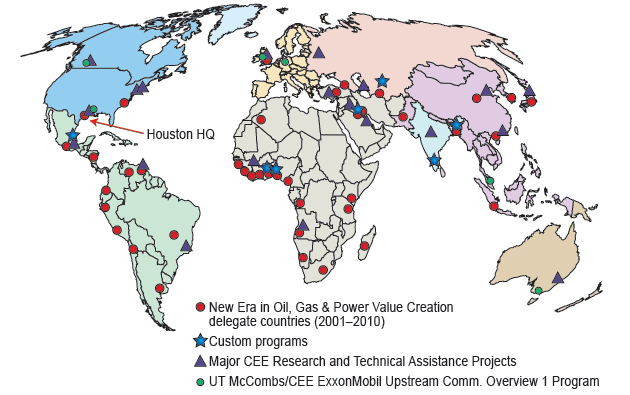 CEE research, capacity building, public outreach, and executive education have global coverage.
As part of CEE's goal to educate stakeholders on energy value chain economics and commercial frameworks, the CEE team has engaged in a wide array of government and industry-sponsored research, technical assistance, and capacity building projects around the world since the late 1990s.
Covering almost all continents and a set of countries highly diverse in their macroeconomic and energy development needs, we dealt with oil, gas, and electric power industries and institutional infrastructures at different stages of maturity, providing us with unique insights to how best to meet a country's need depending on their geography, stage of development, access to resources and professional capacity.
This experience has also allowed CEE team to develop a large international network of energy professionals, including those from emerging energy regions and economies in Africa, South Asia, Eurasia and Latin America. We continue to collaborate with many colleagues in research or education endeavors from many countries.
This global experience provided us with a different lens on energy-economy-environment trade-offs and informs our overall research portfolio.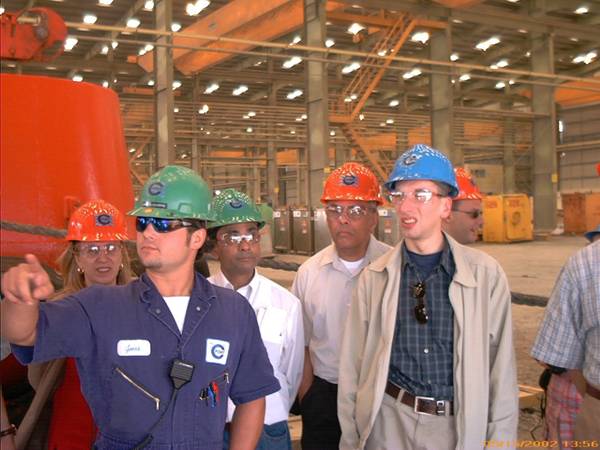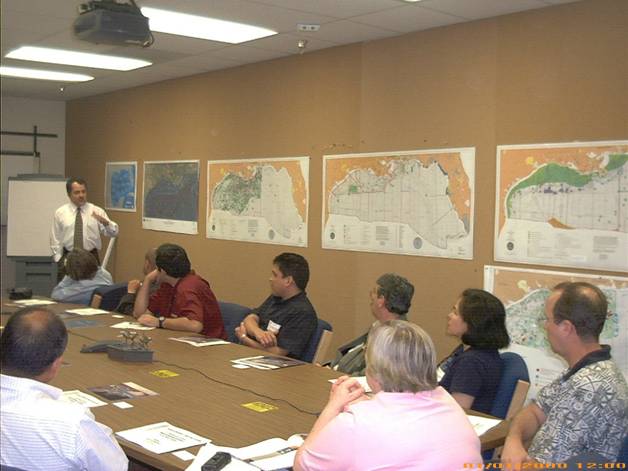 New Era in Oil, Gas & Power Value Creation
Also built on the foundations of CEE's global experience, in 2001, CEE established the New Era program as a free standing, two-week intensive energy economics and project development short course geared toward professionals charged with designing and implementing energy sector reforms, and those tasked with developing energy projects in changing regulatory and policy environments.
New Era operated successfully for 10 years with support from the U.S. Agency for International Development; U.S. Department of Energy; U.S. corporations; and governments in the more than 40 countries from which delegates originated. New Era content has been folded into ongoing CEE programs being undertaken in collaboration with McCombs School of Business-Texas Executive Education; international program activities undertaken through sponsored technical assistance grants; and sponsored short courses. New Era content can be accessed from our publications page.
International Programs
CEE implemented technical assistance and capacity building activities in more than 20 countries, reaching several hundred trainees directly via custom programs. Thousands more have been impacted through interactions with professionals across the energy realm and, most importantly, through the multiplier effects of CEE's Local Partner Model in several countries. These multiplier effects continue to this day in many places such as the Center for Petroleum, Energy Economics and Law (CPEEL) at the University of Ibadan.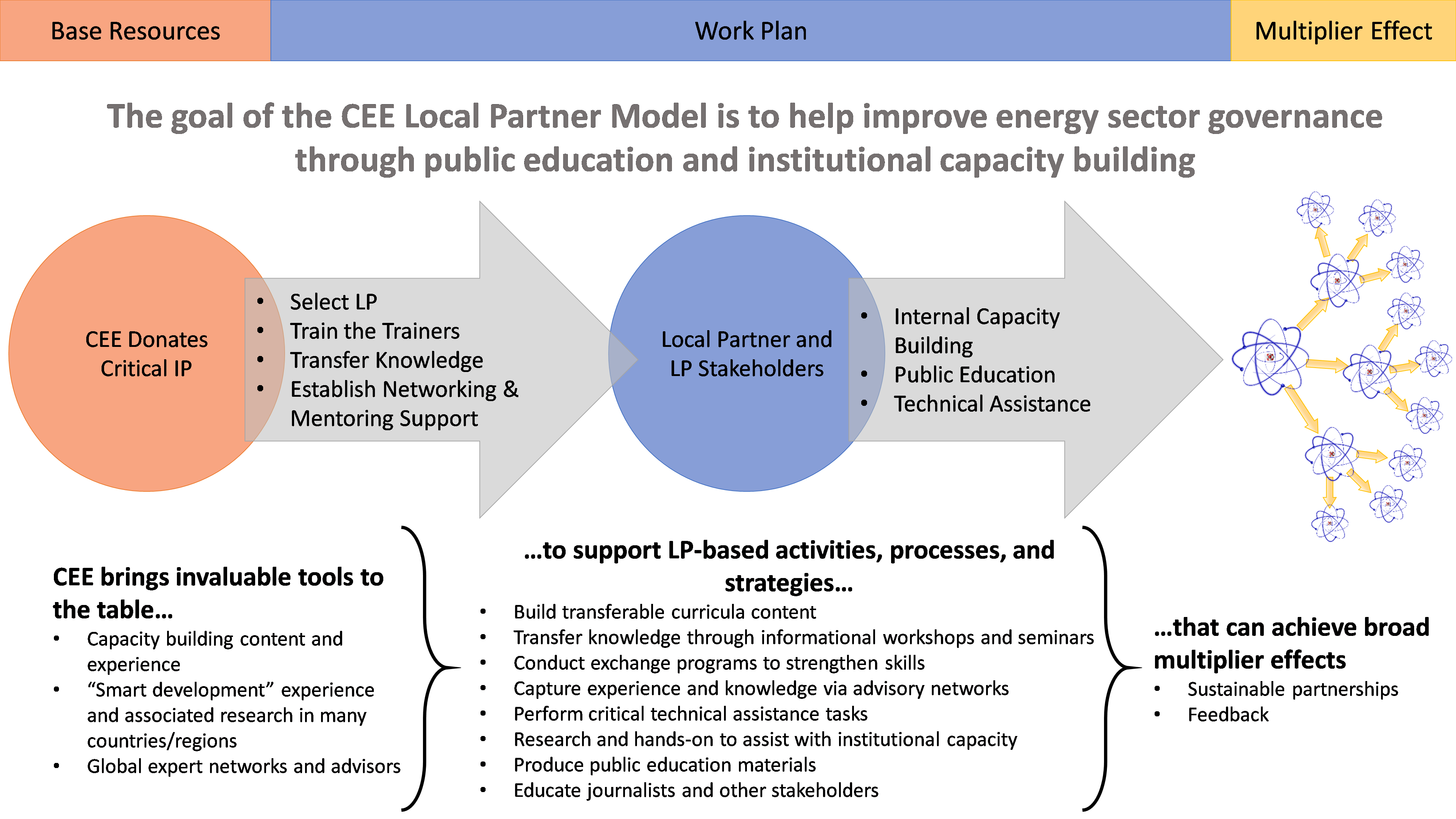 Our international program activities targeted energy sector entities, including private and public energy companies, regulatory agencies, and energy ministries, and reached professionals from these entities as well as energy journalists and civil society organizations, whose increased understanding of energy technology and economics is key to successful commercial development of energy projects in many locations. Grant sponsors included USAID and related organizations as well as the U.S. Department of State. See our grants summary page for more information.
Executive Education
CEE researchers participate as executive instructors in various programs operated by the University of Texas at Austin McCombs School of Business-Texas Executive Education. These programs have included energy certificate classes for the Executive MBA students and special classes for Petrobras, Sinopec, and CNOOC.
In collaboration with McCombs-Texas Executive Ed CEE researchers co-developed and co-lead a three-day upstream commercial overview course delivered to ExxonMobil employees in various locations around the world. Commercial Overview 1 has been taught about 10 times a year since 2012 and incorporates a full upstream oil and gas simulation supported by course content including videos and facilitated discussions.