Research at Bureau's Center for Energy Economics (CEE) focuses on underlying economics and the commercial frameworks that govern oil, natural gas, and electric power value chains, and linkages across the sectors.

"Commercial frameworks" constitute the complex dynamics that exist between policy, regulatory, legal, technology and market design domains, and social forces interacting with political trends that shape and impact these domains and their interactions. Although our research is often driven by quantitative data, we are fully cognizant of qualitative data that can pose unforeseen risks and uncertainties around energy project realization.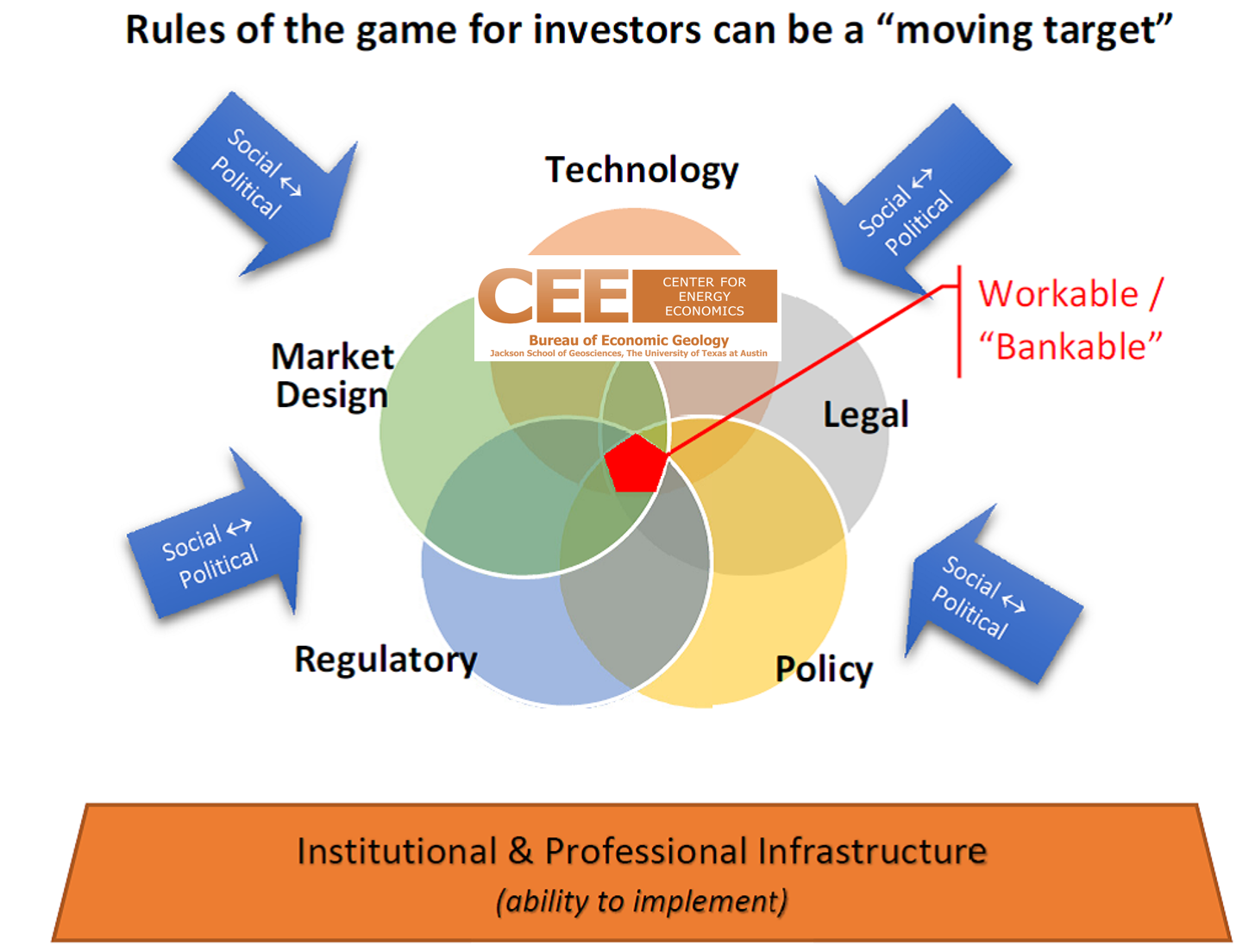 Our research informs our capacity building and outreach activities that are critical for the "institutional infrastructure" that forms the foundation for finding workable ("bankable") solutions.
Currently, our key research areas include upstream attainment, global gas and LNG, and electric power. An emerging area is critical minerals. Energy webs is where we bring together research from other areas to explore trade-offs across various societal value dimensions for individual energy sources and technologies.