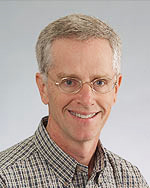 Eric C. Potter
Associate Director - Energy Division
Bureau of Economic Geology
The University of Texas at Austin
University Station, Box X
Austin, Texas 78713-8924
E-mail: eric.potter@beg.utexas.edu
Telephone: 512-471-7090
Fax: 512-471-0140
I'm interested in technology transfer effectiveness. I've been on the "giving" and the "receiving" end of some notable successes and failures. The obstacles to successful transfer are many. Tools have changed significantly with the advent of the Web, CD, and other communication technologies. However, success is still dependent upon individual initiative and organizational culture. In turn, organizations live and die by how well they can assimilate new, useful approaches. What's the business cost when implementations fail to take root? Why are some organizations better at knowledge assimilation and transfer? These are questions that must be central to any applied research group such as the Bureau, and I look forward to the evolution of this quest.
Research Interests
Technology transfer
Education
M.S., Geology, Oregon State University, 1975

B.A., Earth Science, Dartmouth College, 1972
Professional History
Marathon Oil Company, Wyoming, Colorado, and Texas: geologist, manager, and associate director, 1975–2001
Selected Publications
Potter, E. C., 1976, Pleistocene glaciation in Ethiopia—new evidence: Journal of Glaciology, v. 17, no. 75, p. 148–150.

Johnson, J. G., and E. C. Potter, 1975, Silurian (Llandovery) down-dropping of the western margin of North America: Geology, v. 3, no. 6, p. 331–334.

Potter, E. C., 1982, Book review of Powder River Oil and Gas Fields Symposium (1981), in American Association of Petroleum Geologists Bulletin, v. 66, no. 12, p. 2699.

Ott, V. D., E. C. Potter, and K. R. Kreckel, 1985, The South Crawford Mountain Prospect, Rich County, Utah: a case history: Utah Geological Association, Publication no. 14, p. 193–199.

Selected Committees
Wyoming Geological Association, 1975–1986; Quarterly technical bulletin editor, First Vice President, President