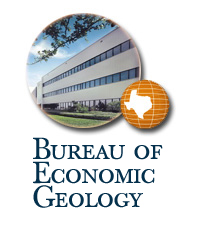 Research Interests
Compression and permeability behavior of mudrocks

Mass and solute transport through tight rocks

Subsurface fluid flow

Soil mechanics

Geotechnical engineering

Basin analysis


Education
B.S. Geosciences, University of Bremen, Bremen, Germany, 2004

M.S. Geosciences, University of Bremen, Bremen, Germany, 2006

Ph.D. Geosciences, The University of Texas at Austin, Austin, USA, 2011


Professional History
Graduate Research Assistant—The University of Texas at Austin, Jackson School of Geosciences, 2007–2011.

Geoscience Summer Intern—Shell Oil Company, Houston, 2007.

Graduate Research Assistant—The Pennsylvania State University, Department of Geosciences, 2006–2007.

Student Assistant, University of Bremen, Department of Geology, 2001–2006.
Selected Publications
Schneider, J., Flemings, P.B., Day-Stirrat, R.J., and Germaine, J.T., 2011, Insights into pore-scale controls on mudstone permeability through resedimentation experiments, Geology, Vol. 39, No. 11, p. 1011-1014, doi:10.1130/G32475.1.

Schneider, J., Flemings, P.B., Dugan, B., Long, H., and Germaine, J.T., 2009, Overpressure and consolidation near the seafloor of Brazos-Trinity Basin IV, Northwest Deepwater Gulf of Mexico, Journal of Geophysical Research, Vol. 114, B05102, doi:10.1029/2008JB005922.