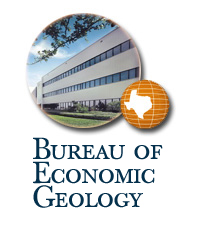 Jennifer Edwards
Administrative Associate
Bureau of Economic Geology
The University of Texas at Austin
University Station, Box X
Austin, Texas 78713-8924
E-mail: jennifer.logan@beg.utexas.edu
Telephone: 512-471-0302
Fax: 512-471-0140
Jennifer Logan has Bachelor's and Master's degrees in Anthropology. She worked for 8 years as a professional archeologist in Texas, Louisiana, Wyoming, and Illinois. Her thesis research examined cultural change and continuity among the missionized Indians of San Antonio and their descendants.

In 2002, she shifted her career goals to focus more on education and outreach, initially working as a program assistant for Texas Parks and Wildlife Department's Becoming an Outdoors-Woman Program and Conservation Education programs before moving on to become a program specialist in heritage education for TPWD's Interpretation and Exhibits branch.

In 2005, following coursework offered by the National Association of Interpretation, she became a Certified Interpretive Guide. She has considerable experience as a researcher, writer, and editor and has contributed to numerous publications.
Education
B.A. Anthropology, The University of Texas at Austin, 1995

M.A. Anthropology, Texas A&M University, College Station, TX, 2001
Recent Publication
Logan, Jennifer, 2006,
We can, we will
: Texas Parks and Wildlife, Legend, Lore & Legacy, April.
Professional History
Texas Parks and Wildlife Department, Austin, TX

Illinois Transportation Archeological Research Program, Jacksonville, IL

Center for Archeological Research, The University of Texas at San Antonio

Department of Anthropology, Texas A&M University, College Station, TX