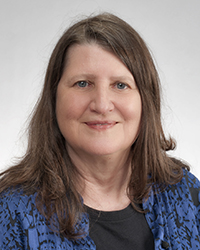 Graphic Designer
Bureau of Economic Geology
The University of Texas at Austin
University Station, Box X
Austin, Texas 78713-8924
Areas of Expertise
Illustrator, Photoshop, Powerpoint, Dreamweaver, HTML, CSS, Flash.
Education
B.F.A. Studio Art, Lindenwood University, St. Charles, MO
A.A. Technical Illustration, St. Louis Community College, St. Louis, MO
A.A. Fine Art, St. Louis Community College, St. Louis, MO
Career Highlights
2002–present, drafting and graphics for the Media Group.
2006–present, Web and media support QCL IA
2005–2006, Webmaster and Flash artist for Bureau Website and Intranet.
Flash animation for STARR Origin and Development of Growth-Faulted Subbasins.
Design and production of Geological Wonders of Texas UTOPIA Web module representating the Bureau.
Design of FutureGenTexas logo and Web module.
Other Activities
Websites created and maintained for The Greencards, South Austin Jug Band, MilkDrive, The Texas Sapphires, Paula Nelson (daughter of Willie), The Gougers, Lesli Wood's Hazelberry Music, Going Places Music, Rockslide Photography (John Grubbs), and more.
Graphic design for print and Web (projects include CD artwork, art production, logos, posters, animations, artwork for merchandise, business cards, and handbooks), clients have included Van Wilks, Eric Johnson, MilkDrive, Dennis Ludiker, McGuckin PR, American Mensa, Lesli Wood and more.
2002, created graphic design and animated Flash splash intro and menus for musician Eric Johnson's Website. Also created and maintained the Fan Club portion of his Website.
2004, took 6th place in Austin Music Awards for CD artwork, Pieces of East, "Shadowbox."
Professional History
Sole proprietor Paula Beard Online Design
Studio 612, St. Louis, MO
Bausch & Lomb Surgical, St. Louis, MO
True Manufacturing, O'Fallon, MO
McDonnell Douglas (now Boeing), St. Louis, MO