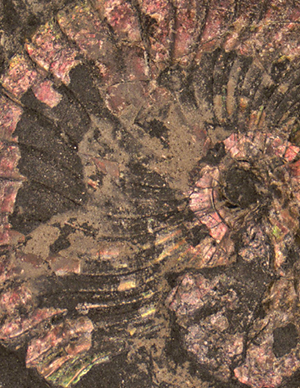 The Bureau of Economic Geology brings people together to address the challenges of energy, environmental and energy economics research. So often, individuals become entrenched in positions at opposite ends of the spectrum around these issues. The Bureau takes a unique position with its research, "The Radical Middle", publishing findings that are straightforward and trustworthy, and drawing people into honest dialogue around vital issues in these areas. To ensure the involvement in its research of the broadest range of stakeholders, the Bureau forges partnerships with federal, state, and local agencies, academic institutions, industry, nonprofit organizations, and foundations.

There are many opportunities for partnership and investment. Foremost is involvement in one of the range of research consortia hosted by the Bureau. These consortia focus on study of a particular research area, and member companies and agencies benefit from the consortia's pre-competitive research findings by applying them to specific internal research questions. Companies also participate in individual sponsored research projects, tackling research issues essential to their success.

The Bureau engages the brightest minds – researchers, scientists and graduate students -- from academic institutions around the country and the world when specific expertise is required to solve a problem. Non-governmental organizations and foundations rely on the Bureau to channel research into areas vital to their missions, and government entities depend on its research to find solutions to problems impacting society. Educational organizations work with the Bureau of Economic Geology and utilize its superb materials, publications and videos to instruct students at every level. The Bureau's Visiting Committee is comprised of a top-level group of leadership volunteers representing various stakeholders who provide insights and guidance into future plans and research thrusts.

Foundations
GDL Foundation
Cynthia and George Mitchell Foundation
O'Donnell Foundation
Alfred P. Sloan Foundation
Government Partners
United States Department of Energy
United States Geological Survey
United States Department of the Interior
National Science Foundation
National Aeronautics and Space Administration (NASA)
Texas General Land Office
Texas Rail Road Commission
Texas Commission on Environmental Quality
Texas Water Development Board

Research Consortia
Over 70 companies and a number of environmental firms and government agencies subscribe to membership in the Bureau's 13 research consortia, each conducting cutting-edge research of high interest to the energy and environmental sectors.

Educational Resources
The Bureau has numerous resources for teachers and students of geology and related earth sciences. Bureau staff are also actively engaged in ongoing programs for technology transfer and outreach at all grade levels.

Bureau Visiting Committee
The Visiting Committee of the Bureau provides vital counsel and advice to the Director and staff of the Bureau with regard to research programs, research opportunities, strategic directions, and other significant issues.

To learn more about partnership opportunities, contact Associate Director Jay Kipper, or Mark W. Blount, External Affairs.