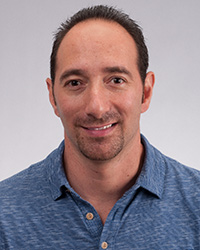 Visiting Researcher, Fulbright Scholar Program
Bureau of Economic Geology
The University of Texas at Austin
University Station, Box X
Austin, Texas 78713-8924
Dr. Antonio Hernandez-Espriu is a Visiting Researcher (Fulbright Scholar Program) at the Bureau of Economic Geology, from the Universidad Nacional Autonoma de Mexico (UNAM), with an expertise in groundwater hydrology, aquifer systems, and environmental hydrogeology.
He holds a B.Sc. in Engineering Geology (UNAM) and a Ph.D. in Environmental Hydrogeology from the Complutense University of Madrid. Currently, he is a tenured full-time research/professor at the Faculty of Engineering (UNAM), where he leads the academic activities of the Hydrogeology Group.
His research topics include quantitative aquifer assessments, well test analysis using oil reservoir techniques, site remediation and water – energy nexus in the Eagle Ford Shale play, within in a transboundary context between Texas and northern Mexico.