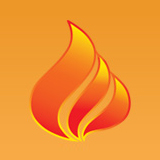 The Energy Research division conducts approximately two-thirds of the Bureau research effort, and hosts approximately 70 full-time and 15 part-time researchers. It employs or provides academic advising to approximately 50 graduate students. The Energy division focuses on research involving energy resources, primarily oil and natural gas. Seven industrial research consortia pursue basic research on issues of significant importance to their corporate sponsors. Additional support is provided through numerous sponsored research projects funded by the State of Texas, the U.S. Department of Energy, individual energy companies, and foundations. Energy Research receives support (funding and/or datasets) from some 70 energy companies, and corporate university grant programs provide access to all of the industry-standard interpretation software packages. Main areas of focus include salt tectonics, carbonate and clastic reservoir characterization, mudrock systems, fracture characterization and prediction, multicomponent seismic applications, advanced seismic processing and imaging, oil and gas risk reduction in Texas, geothermal energy in Texas, and energy economics. Energy Research is heavily engaged in research that supports the remarkably successful development of unconventional oil and gas reservoirs (shales, tight carbonates and sandstones). Its researchers are noted for bringing insight from direct rock observation (model development based on outcrops and cores) to the rapidly-evolving field of 3-D quantitative analysis of sedimentary rock properties. With 70% of in-place reserves typically remaining in the ground at the time of oil field abandonment, this research has enduring economic and societal importance.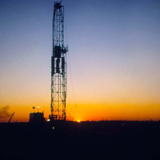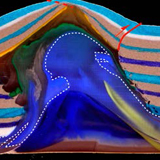 Structural Geology
Structural geology is the theme for two well-known research teams at the Bureau. The Applied Geodynamics Lab (AGL) investigates all aspects of salt tectonics, and the Fracture Research and Applications Consortium (FRAC) is dedicated to solving fundamental and practical problems associated with brittle deformation - primarily natural fractures and faults.
Applied Geodynamics Lab (AGL)
Fracture Research and Applications Consortium (FRAC)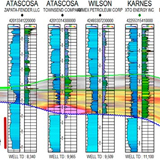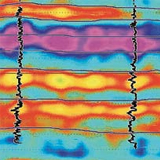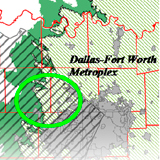 Energy and Environment
New hydrologic and geomorphic studies that provide a framework for preserving the environment and remediating past damages related to energy development. The research provides technical expertise to the private sector to produce energy while protecting the environment through economically sound approaches.
Water impacts from unconventional energy (Nicot, Scanlon)
Land impacts (Wolaver, Young)
Water use in electricity generation (Scanlon)
TexNet/CISR (Hennings, Rathje, Savvaidis, Young)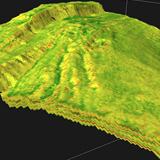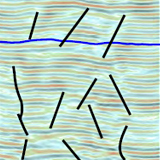 Geophysics
Geophysics research at the Bureau concentrates on developing multicomponent seismic technology that can be used to better characterize geologic systems. Research effort focuses on design of vector seismic sources, optimization of data-acquisition and data-processing procedures, and unified interpretation of P- and S-wave images. Research also addresses the most important and challenging research problems in computational geophysics as experienced by the energy industry while educating the next generation of research geophysicists and computational scientists.
Exploration Geophysics Laboratory
Texas Consortium for Computational Seismology
Unconventional Reservoirs Research
The BEG has been engaged in unconventional gas research for several decades, and our strengths in unconventional hydrocarbons research stem from our commitment to base our research on rock fundamentals, rather than starting with derivative information, and to build integrated research teams to take on these challenging systems. Outcrop and core studies are central to our program, which extends to subsurface characterization using well logs, seismic data, and stratigraphic models. With funding from industry, DOE, RPSEA, and state sources, we emphasize an integrated approach because single-discipline studies do not provide the breakthrough insights we seek. Key laboratory capabilities at BEG feature FEI Nova NanoSEM 430 with dual EDS and Chroma CL, Gatan and Leica ion-beam mills, Atomic Force Microscopy (AFM), full geo-mechanics lab, and multi-instrument organic geochemistry lab. BEG maintains the nation's largest core repository system (three facilities, 1500 miles of core) and as such has access to samples from almost every state and many countries.

Mudrock Systems Research Laboratory
State of Texas Advanced Resource Recovery program (STARR)
Fracture Research and Application Consortium (FRAC)
Deep Shelf Gas consortium
Permian Basin Play Analysis
Permian Basin Synthesis Project
Reservoir Characterization Research Lab (RCRL)
Bureau Shale Resource and Reserve study
Center for Energy Economics (CEE)
Exploration Geophysics Lab (EGL)
Texas Consortium for Computational Seismology (TCCS)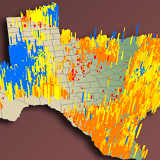 Geothermal Energy
The Bureau of Economic Geology is pursuing transformational research related to geothermal energy (GE) development from deep sedimentary basins. The northern Gulf of Mexico (GOM) is a representative environment of deep, hot, sedimentary basins worldwide that may contain 70 to 80% of extractable/renewable GE resources.The mission of the GE Research Group is to define multiparameter, multiobjective boundaries that characterize developable geothermal resources and reservoirs; apply existing analytical and stochastic tools and develop new tools useful in identifying, defining, and managing target geothermal energy reservoirs; and develop the geoscience, modeling, and engineering to optimize GE production.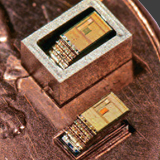 Nanotechnology in Hydrocarbon Recovery
The Bureau leads a large, multi-institutional consortium that conducts pre-competitive research in micro- and nanotechnology materials and sensors that have the potential to create a positive and disruptive change in the recovery of petroleum and natural gas from new and existing reservoirs.

Advanced Energy Consortium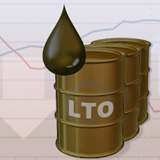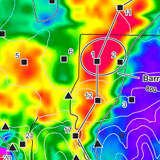 The Energy-Water Nexus
The study of brackish water resources and water treatment, water use in energy exploration and production (mostly unconventional energy), and water use in the electricity generation sector.

The Water-Energy Nexxus research compilation