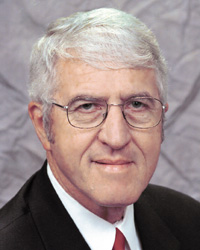 Principal Investigator
Telephone: 512-471-0300
Bob Hardage is the Chief Scientist for the EGL and a Senior Research Scientist at the Bureau. He received a Ph.D. in physics from Oklahoma State University after completing a NASA-sponsored investigation of micrometeorite impact on space vehicles. He began work for Phillips Petroleum Company in 1966 and concentrated on geophysical modeling, seismic imaging, seismic stratigraphy, vertical seismic profiling, and exploration management. After serving as Exploration Manager, Asia and Latin America, he left Phillips in 1988 to join Western Atlas International, Inc., where he was Vice President of Geophysical Development and Marketing for Atlas Wireline Services until 1991.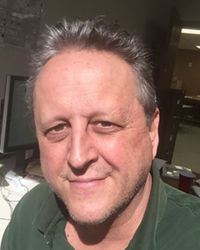 Mike DeAngelo focuses on 2D, 3D, and 9C3D seismic interpretation, seismic survey design, and the development of vector-wavefield technologies. He has international experience, having managed onshore acquisition programs for Western Geophysical in South America. He has M.Sc. and B.S. degrees in geophysics from the University of Texas at El Paso. He joined the EGL in 1997.
Don Wagner is a Senior Research Fellow at the Bureau of Economic Geology and brings with him expertise in multicomponent seismic analysis, depth imaging, geophysical software and 3-D seismic. With a B.S. in Physics from the University of Tulsa and a Ph.D. in Geophysics from St. Louis University, Don also worked as a researcher for Amoco/BP from 1974 to 2005.