Principal Investigator
Telephone: 512-471-7090
Mark Shuster is responsible for managing the Bureau's energy-related research. He joined the Bureau in September, 2016. Prior to joining the Bureau, Mark worked for Shell and affiliates for 30 years in upstream oil and gas roles around the world.  Mark began his professional career as a Research Geologist working on projects on the Permian Basin, Atlantic margin basins and southeast Asia. Subsequently, Mark worked on exploration and appraisal projects in Venezuela, Australia, Middle East, Gulf of Mexico and most recently, Alaska. Mark received his Bachelor of Science degree in Geology from the University of the Pacific and his PhD in Geology from the University of Wyoming.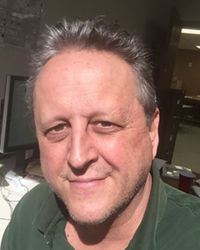 Mike DeAngelo focuses on 2D, 3D, and 9C3D seismic interpretation, seismic survey design, and the development of vector-wavefield technologies. He has international experience, having managed onshore acquisition programs for Western Geophysical in South America. He has M.Sc. and B.S. degrees in geophysics from the University of Texas at El Paso. He joined the EGL in 1997.
Don Wagner is a Senior Research Fellow at the Bureau of Economic Geology and brings with him expertise in multicomponent seismic analysis, depth imaging, geophysical software and 3-D seismic. With a B.S. in Physics from the University of Tulsa and a Ph.D. in Geophysics from St. Louis University, Don also worked as a researcher for Amoco/BP from 1974 to 2005.