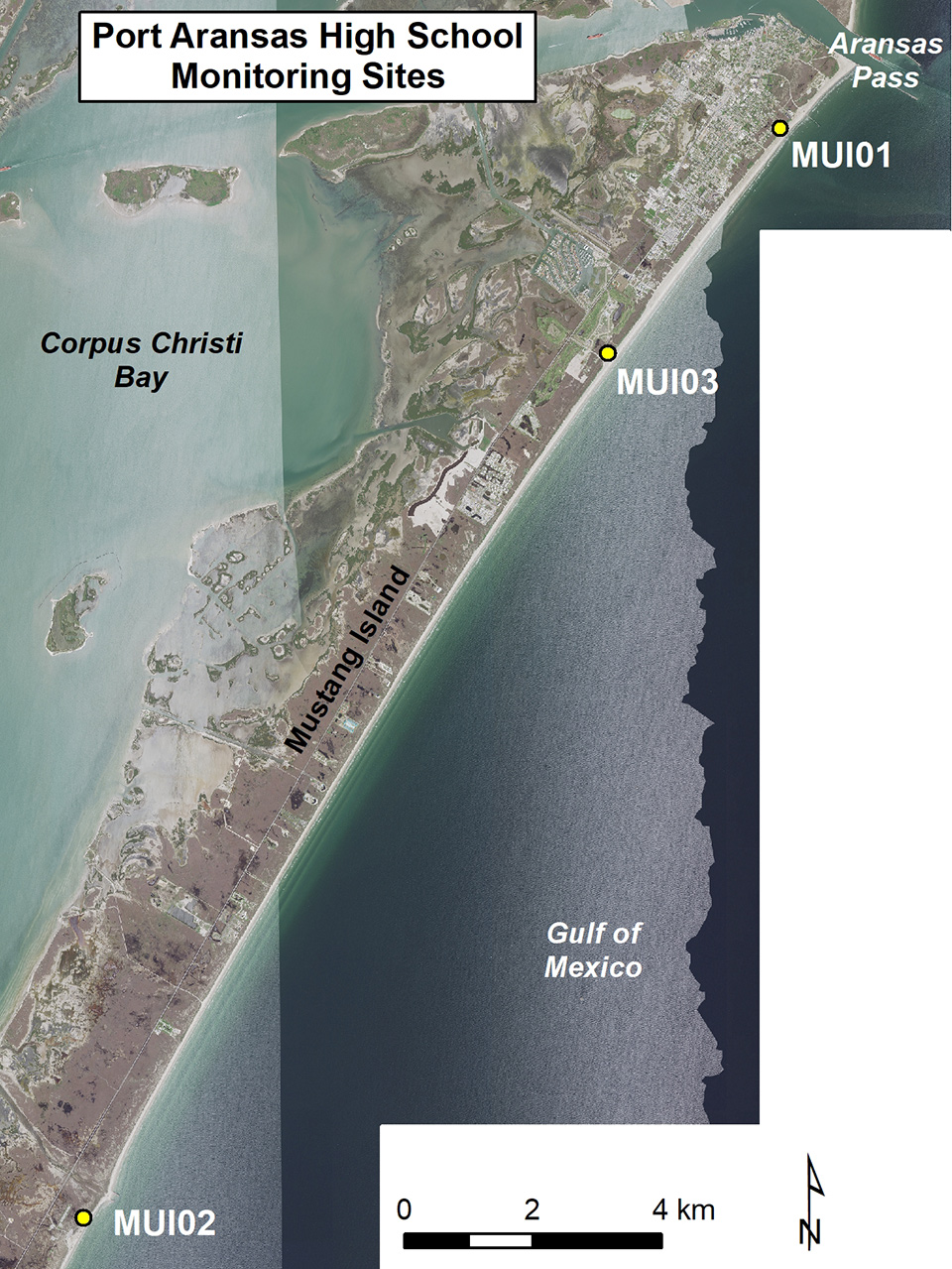 Figure 1. Location map of Port Aransas High School monitoring sites.
The beach-monitoring activities of Port Aransas High School students have also provided beneficial information regarding the beach and dune system on Mustang Island. The dune system on Mustang is healthy, with tall (>3 m), wide foredunes along most of the island. The only breaks in the foredune system are at beach-access points and washover features. On Mustang Island, beaches are regularly scraped to remove seaweed from the forebeach. The sand and seaweed removed from the berm and forebeach are regularly placed at the seaward base of the foredunes. Since the beginning of the coastal monitoring program, Port Aransas students have been monitoring the growth of the foredune system at their profiling sites. Figure 2 is an example of expansion of the foredune at MUI01 near Horace Caldwell Pier in Port Aransas. Note that the width of the dune increased between 2001 and early 2012, although the shoreline remained in a relatively stable position. When students arrived to collect profile data in October 2012, a large part of the dune face had been excavated (Figs. 2, 3). We are unsure why sand had been removed from the foredune but believe it was for beach maintenance purposes. Port Aransas students documented that sand was replaced in by foredune May 2013 and the vegetation line has been re-established at the toe of the dune.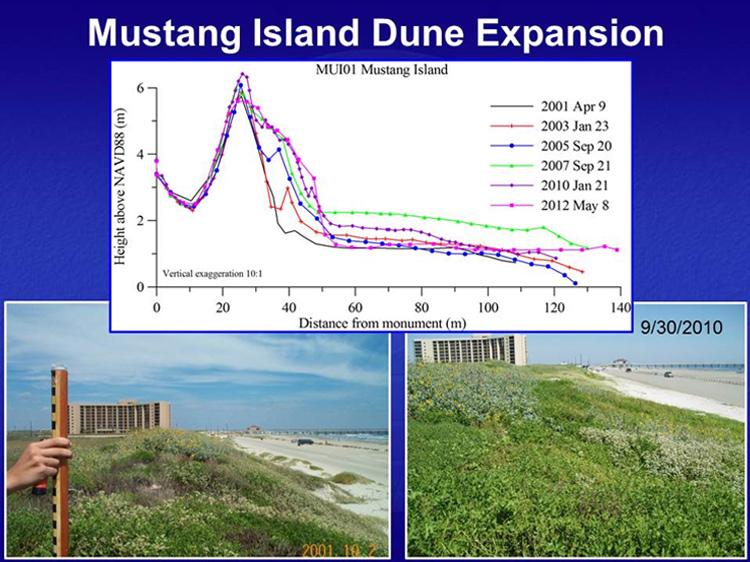 Figure 2. Foredune expansion at MUI01 on Mustang Island.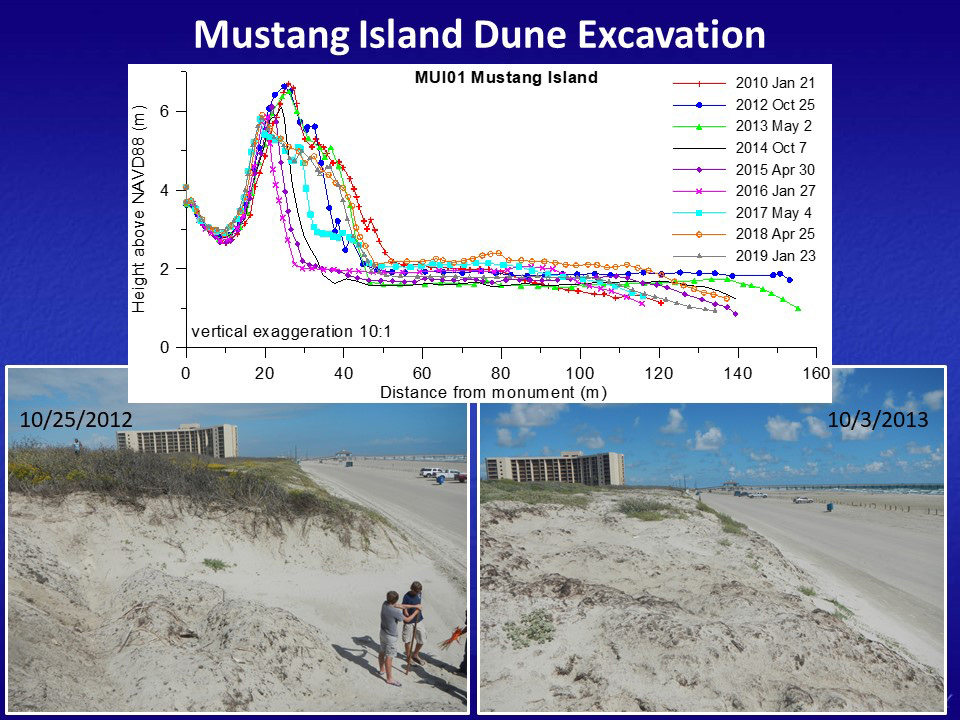 Figure 3. Excavated dune at MUI01 on Mustang Island looking (A) north toward Horace Caldwell Pier and (B) landward.


Many Bureau projects require updating the long-term rates of shoreline change along the entire Texas coast based upon either the mapping of the shoreline position aerial photography or extracting a shoreline proxy (elevation) from lidar data. Beach profiles and GPS-mapped shorelines (wet beach/dry beach boundary) collected by THSCMP students are used to confirm the shoreline position digitized on the  aerial photography or extracted from the lidar digital elevation models. The student-collected data has proven to be invaluable in validating interpretation of the shoreline position on Galveston Island, Follets Island, Matagorda Peninsula, Mustang Island, and South Padre Island. At Mustang Island State Park (Fig. 4), GPS-based wet beach/dry beach boundary and vegetation line mapped in May 2011, at MUI01 fall within a few feet of the same boundaries mapped from April 2011 lidar data.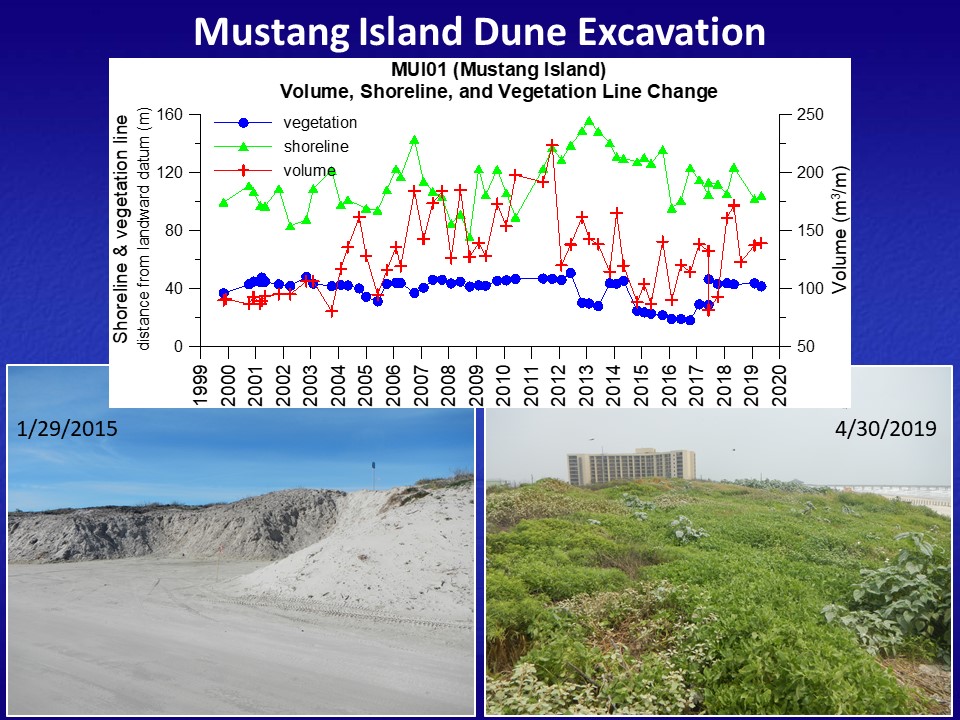 Figure 4. Shoreline and vegetation line position comparison at Mustang Island State Park site MUI02.